Our duel theapy HIV indication market value dimini


Post# of 115389
Posted On: 01/14/2022 1:18:39 PM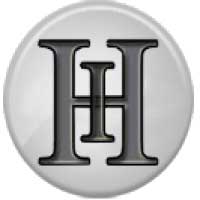 Our duel theapy HIV indication market value diminished greatly in the last couple of years. What use to be a 3rd option treatment of other failed resistance drugs was valued at as much as 3-5 billion dollars. That mono therapy was valued at 8-11 billion dollars 2-3 years ago.

Now duel therapy is valued down around 30 million according to Nader I believe he said. HIV Duel is still a necessary BLA to capture our trials safety efficacy I am guessing for the importance of it. The Mono therapy may be still in play for multi billions based on the past way of market value. Things have really changed though.

My contention now is when we look at HIV… there is new developments that have come to bear in the last year that what I believe changes everything for HIV patients. Most of us have probably thought about these developments and some have mentioned them as the results of our other trials have been released.

We need to look at a total take over of all the HIV market now. Why would any patient not want to change over to Leronlimab? If they have been on the toxic Hart medicines they have the possibility of getting cancer. If they have been on the Hart medicines they have the possibilities of having liver damage also and from up to 60% of HIV patients having NAFLD most likely progressing to Nash and a liver transplant.

When you look at the big picture. Leronlimab has side results that are benefits that are desperately needed by the patients of HIV. The side benefits of leronlimab give hope to every HIV patient that cancer or Nash from the Hart medicines might not be able to take their life early. This is what we hope of leronlimab if taken as the new standard of care for HIV someday. That there will be no side effects that takes a HIV patients life early. This clearly needs a new market evaluation because giving a 8-11 billion market value is shorting our real value now. With 38 million HIV patients worldwide… we have a very lucrative market value now for HIV. It's much much more than it use to be. When people talk about a $10/share stock price… they clearly are not adding potential market values in what we know to be true and what we should see happen and become true this first quarter of 2022 with our two other block Buster indications in mTNBC /cancer and NAFLD/Nash. Funny how they will benefit the people we had hoped to help not die from AIDS ll a long and now we can help them not die from NAFLD/Nash and some solid tumor cancers. How will HIV patients view Leronlimab once they know these other benefits? I say HIV market take over is imminent. Why would a HIV patient want anything else? The benefits clearly out weigh the risks of Hart medicines. What is that worth to them? Everything!

(5)

(0)
CytoDyn Inc (CYDY) Stock Research Links



---