$SITS SOUTHERN ITS INTERNATIONAL, INC. CLOSES TRAN


Post# of 17617
Posted On: 01/14/2022 11:08:37 AM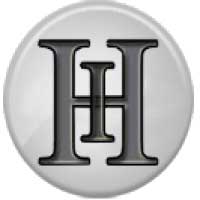 $SITS SOUTHERN ITS INTERNATIONAL, INC. CLOSES TRANSACTION WITH RESTAURA HEALTH & WELLNESS
Palm Desert, CA, Dec. 28, 2021 (GLOBE NEWSWIRE) -- Southern ITS International, Inc. (OTC Pink: SITS) is pleased to announce that it has closed the transaction with Restaura Health & Wellness, Inc., a Delaware corporation.
James Shipley, President of Southern ITS International, Inc., said, "We have closed our transaction with Restaura, and now own thirty (30%) percent of the issued and outstanding stock of Restaura. It has been said that whatever we put in our bodies, affects our mind. Restaura believes in creating a natural balance between life and nature and have created products that they believe will help in skincare, body, and minds."
Keith Kerrins, President of Restaura said, "With over ten (10) years of experience in the topical health and wellness industry, our developer has developed blends and formulations that are one-of-a-kind in the topical health and wellness industry. We believe in our products and know the quality and formulations are unique." He went on to say, we look forward to working with Southern ITS International, Inc., and with their help, we hope to expand our market wherever it takes us. Products will be available for purchase online in the very near future at www.restauralife.com."
About Southern ITS International, Inc.
Southern ITS International, Inc. intends to own and/or control a portfolio of highly- successful businesses and will focus on a being a multi-national conglomerate. As a holding company, Southern ITS International will be in the market to acquire a stake in various companies both public and private. It will also focus on building a direct sales network of various e-commerce internet applications, manufacturing, and internet sales of various products. We will build an experienced management team that will build a diverse portfolio, buying entire companies, or interests therein, involved in technology, oil and gas, manufacturing, real estate, and other sectors, which will then become operating subsidiaries of Southern ITS International.
https://finance.yahoo.com/news/southern-inter...00810.html

(0)

(0)
---