I would suggest being the bigger person right now.


Post# of 1427
Posted On: 01/14/2022 10:51:22 AM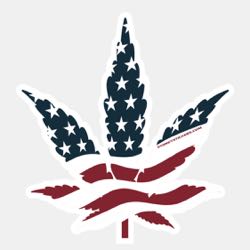 I would suggest being the bigger person right now. There is a mute and block buttons. I use them. Its great.

Those that have nothing better to do but talk trash of others to make themselves look better. Terrible thing.

Freedom of Speech is nothing to be ashamed of. Standing up and asking why last year was insinuated launch and missed deadlines without explanation is unprofessional, regardless what company or CEO.

"Believe or leave" we believed you when you last few years and ESPECIALLY last year. ...said "rainbow on way" "train is leaving" "Nasdaq Q1" "Website in 30 days" "8k in Q4" "Current then we roll" "after IFAH no more secrets" "Cigars Soon" list goes on... Now that I ask you where the pudding is, you tell me to leave and sell if we don't believe.

What about all those people that bought on the CEO's words beginning of last year? They believed in what the CEO was saying. Now that nothing materialized you want to tell them to sell.

Example.
If I told someone I would help them, they would pencil that in their plans. When I don't call them back and leave them wondering if they are getting my help. Then I tell them to leave me alone and wait. That person I was going to help has made their plans and now in a place they would have never been in, if I didn't say that I would help them. They could have made other arrangement or plans to get their stuff done. "projects around the house" "car ride to or from work" "snow removal" "sponsorships" "business agreements" list of ideas goes on.

I guess if people don't understand that and want to bash me for speaking up then so be it. I am a LONG here in UNVC. I don't have ulterior motives. I like posting here because I can speak freely- good bad and ugly. Not because I am a basher or Pumper.. or whatever name people want to give me. I personally give 2 sh(ts. I have many people blocked and muted even on this board still. Its healthy to be level headed.

At the end of the day, a man only has his word.
Leadership is doing something most don't have the balls to do or say.

(19)

(0)
---
In my honest OPINION