$HIPH News : Retains PCAOB Auditor Turner Stone &


Post# of 29289
Posted On: 01/14/2022 10:23:24 AM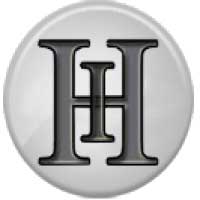 $HIPH News : Retains PCAOB Auditor Turner Stone & Company to Perform 2020 and 2021 Audits The Company Intends to Become Fully Reporting and Explore Uplist Upon Successful Completion of Audit
PLAYA VISTA, CA, Dec. 20, 2021 (GLOBE NEWSWIRE) -- via NewMediaWire – American Premium Water Corporation (OTC: HIPH) (the "Company") announces that it has retained Public Company Accounting Oversight Board (PCAOB) certified Turner Stone & Company ("Turner & Stone") (www.turnerstone.com) to conduct a full two-year (2020 & 2021) audit of the Company. The object of the audit of the Company's financial statements is the auditor's expression of an opinion on the financial statements to ensure the content is fairly presented, and upon completion, the Company can take the next steps to becoming fully reporting.
American Premium Water Corporation CEO Ryan Fishoff commented, "I am happy to announce that the Company has formally retained Turner & Stone to conduct a two year audit. This is a critical step to becoming fully reporting, which has been a goal of mine for some time. Being fully reporting is a necessary step to uplisting, another long term goal of mine that is now within reach. Turner & Stone has had a great track record working with other public companies, and I am excited to begin working with them. While we are just getting started, the Company is targeting to complete the audit by the end of Q2 2022. This is a great way to conclude the year, and positions the Company very well for an exciting 2022. I look forward to the beginning of next year as we look to launch new products and bring the nano beverages to market," concluded Mr. Fishoff.
To learn more about American Premium Water Corporation, click this link to see the Company's presentation at the Emerging Growth Conference and its recent television appearance on "New to the Street" featuring Company CEO Ryan Fishoff and COO David Howell.
Shareholders and interested parties are encouraged to follow the Company's Twitter account @AmericanPremium and CEO Ryan Fishoff @RyanFishoff on Twitter for future Company updates, which will include material information about the Company.
https://finance.yahoo.com/news/american-premi...00501.html

(0)

(0)
---