$GTCH GBT plans to further develop the system to i


Post# of 52002
Posted On: 01/14/2022 10:06:56 AM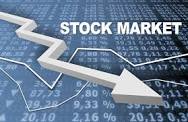 $GTCH GBT plans to further develop the system to include intelligent telemedicine capabilities that will assist patients and healthcare specialists through connected devices. The AI-driven computer program will be able to connect to healthcare providers computerized systems through an API (Application Programming Interface); effectively, establishing direct telemedicine communications. The mobile technology plans to incorporate GBT's qTerm vital device to enable real-time vital information sharing with a healthcare professional during telemedicine sessions. The mobile application will support iOS and Android platforms and is targeted to be complete during the Q2 of 2022.
"As a natural evolution of our AI-driven health advisory system, we are now developing its mobile application to work with full synchronization together its web interface. As with the system's web application, the mobile app will provide a conversational interface type, designed to be at the forefront of an AI program that processes the user's data. The knowledge base health advisory system will be connected to credible health-related data resources, among them are the CDC, medical text books and NCBI, to provide credible advice for general health related questions. Additionally, we plan to implement all the necessary infrastructure within the mobile application to establish future telemedicine capabilities with clinics and healthcare providers through an API interface. The mobile app architecture will include qTerm's vital device support to enable future real-time vital data sharing within telemedicine sessions. The healthcare advisory agent is aimed to provide first line health related advice and become an assistance tool for healthcare professionals. One of its major advantages is the capability to provide healthcare support for remote locations. The mobile application design is focusing on a secured communication protocol, efficient data management and user-friendly interface. The mobile app will support iOS and Android platforms, providing intelligent healthcare assistance, monitoring and telemedicine capabilities for our new healthcare era," said Danny Rittman, the Company's CTO.
There is no guarantee that the Company will be successful in researching, developing or implementing this system. In order to successfully implement this concept, the Company will need to raise adequate capital to support its research and, if successfully researched and developed, the Company would need to enter into a strategic relationship with a third party that has experience in manufacturing, selling and distributing this product. There is no guarantee that the Company will be successful in any or all of these critical steps.
https://www.benzinga.com/pressreleases/22/01/...ory-system

(0)

(0)
---
Consider all my posts my opinion and not advice to buy or sell anything. I post on stocks I own or am considering owning. Do your own DD!