$ACGX Alliance Creative Group (ACGX) Reports Total


Post# of 29357
Posted On: 01/14/2022 8:22:19 AM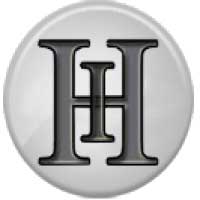 $ACGX Alliance Creative Group (ACGX) Reports Total Revenue of $2,714,395 for Third Quarter of 2021 with YTD Revenue of $7,932,726
2021 9 Month YTD Revenues Increased $1,171,071 compared to 1st 9 months of 2020
CHICAGO, Nov. 12, 2021 /PRNewswire/ -- Alliance Creative Group, Inc., (
http://www.AllianceCreativeGroup.com)
(Stock Symbol OTC: ACGX) is pleased to announce the results of Operations for the Three Months Ending September 30, 2021.
Revenues for the quarter ending September 30, 2021 ("Q3 2021&quot

were $2,714,395
Gross Profits for the quarter ending September 30, 2021 ("Q3 2021&quot

were $622,602
Net Income for the quarter ending September 30, 2021 ("Q3 2021&quot

were $76,755
The total assets on the Balance Sheet for the Alliance Creative Group as of 9/30/21 were $3,740,935.
The total outstanding common shares as of September 30, 2021 ("Q3 2021&quot

were 1,839,611 with 1,248,975 of those shares in the float.
The Company ended the quarter and year with $52,592 Cash on hand.
Total Stockholder Equity as of 09/30/21 was $1,576,118
The full financial statement, balance sheet, statement of operations, cash flow statement, and disclosure statements are posted on the OTC Market Company website at www.OTCmarkets.com under the stock symbol ACGX in the section for filings and disclosure and on www.ACGX.us in the investor relations section.
Steve St. Louis, CEO of the Alliance Creative Group, Inc., said, "The third quarter of 2021 was another continuation of maintaining and growing revenues while paying down more liabilities to get us in a better position for the future. We are navigating through some supply chain adjustments and discussing some future plans. We are continuing to look at all opportunities and will update the public if and when anything changes."
About Alliance Creative Group, Inc.
Alliance Creative Group, Inc. (Stock Symbol: ACGX) is a Packaging Solutions Company focused on Retail Packaging and Packaging Management. ACG helps its clients from initial concept and packaging development through final production and managed inventory solutions. The core business has been around since 1997. ACG currently focuses mostly on providing solutions for flexible and clear packaging, folding cartons, vendor managed inventory supply chain services and fulfillment. Additional services include but are not limited to corrugated boxes, commercial printing, labels, and other products and services related to the printing or packaging of consumer products. ACG's team includes experts to provide high-quality packaging and printed products. The ACG experience includes very hands-on operational support out of 6 different warehouse locations and several national and international manufacturing partners. ACG provides customer support during the entire product process or cycle including but not limited to creating, warehousing, delivering, and replenishing their packaging products For more information, visit www.AllianceCreativeGroup.com or www.ACGX.us.
https://finance.yahoo.com/news/alliance-creat...00795.html

(0)

(0)
---