$AVCO Avalon GloboCare Provides Year-End Business


Post# of 81574
Posted On: 01/14/2022 8:19:12 AM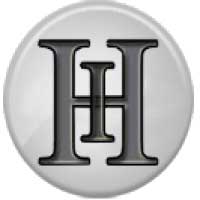 $AVCO Avalon GloboCare Provides Year-End Business Update of Selective Scientific and Clinical Programs
Company continues to expand and accelerate its R&D strategies for high-impact translational and clinical programs in the US and Europe
Intended SenlangBio acquisition terminated, eliminating potential 80 million share issuance
FREEHOLD, N.J., Jan. 04, 2022 (GLOBE NEWSWIRE) -- Avalon GloboCare Corp. (NASDAQ: AVCO) (Avalon or The Company), a clinical-stage global developer of cell-based technologies and therapeutics, today provided a year-end business update.
"We believe we have made significant progress in 2021, advancing our scientific and clinical programs focusing on immuno-oncology and cellular medicines," said David Jin, M.D., Ph.D., President and Chief Executive Officer of Avalon. "Our goal is to address the unmet needs of patients utilizing innovative technologies that transform cellular therapy and regenerative medicine. We have partnered with world-renowned research centers and universities on cutting edge research, and are accelerating our own innovative research, bio-process development, clinical programs and product commercialization."
Avalon entered into a new collaboration with University of Pittsburgh Medical Center (UPMC) to develop new cancer immunotherapy approaches and streamline manufacturing processes to bring these powerful treatments to cancer patients with a rapid bio-manufacturing time (1-2 days instead of weeks). Avalon's lead candidate, AVA-011, combines Avalon's FLASH-CAR™ technology with an innovative messenger ribonucleic acid (mRNA)-based technology platform, and is currently at an IND-enabling stage. Avalon is on track to initiate AVA-011 first-in-human clinical trial by mid-2022. This non-viral, next-generation chimeric antigen receptor (CAR)-based cellular therapies approach is expected to streamline and enhance the quality of clinical-grade CAR T-cell manufacturing and the Company believes will result in efficacious, lower cost cellular therapy products, making them accessible to a wider range of cancer patients.
https://finance.yahoo.com/news/avalon-globoca...00433.html

(0)

(0)
---