I see these questions come up on social media, but


Post# of 1131
Posted On: 01/12/2022 9:38:26 PM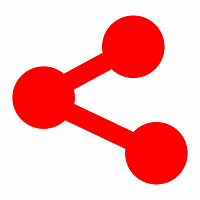 I see these questions come up on social media, but they have already been answered. For new investors, it may be helpful.
Why do the Tollovid trial in Israel?
"Every single company on the planet has been focused on getting data in Israel. They all laughed when we started because natural… as they have failed, no one laughing anymore. Data will come and focus is on its quality"
Why small trial size? Pfizer is so much larger?
When GC was, I guess told by an investor on twitter Jan. 1: "Going to be hard to show or have any kind of P value with just 30 patients"
GC responded also on New Years Day:
"Not in hospital setting. no. Outpatient I would agree.
Everyone needs to understand fundamental difference
, but showing benefit in hospital very bullish for outpatient."
For something like Covid where patients are dying in hospitals, you are not going to have a phase 2 with thousands in a few months. Show results that it reduced days in hospitals and also show the effectiveness with biomarkers and outpatient is unlimited potential. Or you can do like Pfizer and start with 'healthy' people first and just go after outpatient.
If Todos wants to do a pivotal 2/3, how long does that take?
Guess it would depend on whether Todos does inpatient or the easier path of outpatient like Pfizer
Pfizer outpatient went pretty quick from 1st participant in Sept to Interim data in November. 2 months
March 23, 2021 Pfizer Initiated Phase 1 Study of Novel Oral Antiviral Therapeutic Agent Against SARS-CoV-2. Phase 1 study was in HEALTHY adults to evaluate the safety, tolerability, and pharmacokinetics of the investigational compound.
September 1, 2021 Pfizer dosed the first participant in a pivotal Phase 2/3
The randomized, double-blind trial planned on enrolling approximately 1,140 participants, who received the drugs or placebo orally every 12 hours for five days.
November 5, 2021 Pfizer annouced their COVID-19 Oral Antiviral Treatment reduced risk of hospitalization or death by 89% in their interim analysis
December 22, 2021 Pfizer Receives U.S. FDA Emergency Use Authorization for Novel COVID-19 Oral Antiviral Treatment
What edge does Todos have over Pfizer's pills?
In addition to the anti-cytokine properties which I believe Pfizer's doesn't have and why they are went after out patient Paxlovid has side effects and their treatment has risks.
Q. Are there potential side effects of Paxlovid?
A. Possible side effects of Paxlovid include dysgeusia (altered or impaired sense of taste), diarrhea, increased blood pressure, and myalgia (muscle aches).
Nirmatrelvir and ritonavir, which comprise Paxlovid, also interact with other medicines, which may lead to serious or life-threatening adverse reactions. Patients should tell their health care providers all of the
medicines they are taking, including over-the-counter medications and herbal supplements, when deciding whether to take Paxlovid.
Liver problems have occurred in patients receiving ritonavir. Therefore, caution should be exercised when administering Paxlovid to patients with pre-existing liver diseases, liver enzyme abnormalities, or hepatitis. Patients should talk with their health care provider if they have a history of liver problems.
Paxlovid is not recommended for patients with severe kidney problems, and a different dose is needed for patients with moderate kidney problems. Patients should talk with their health care provider if they have a history of kidney problems.
Because nirmatrelvir is co-administered with ritonavir, there may be a risk of HIV-1 developing resistance to HIV protease inhibitors in individuals with uncontrolled or undiagnosed HIV-1 infection.
Patients with HIV who are not on treatment with "undetectable" viral load should talk with their health care provider before taking Paxlovid.
There are limited clinical data available for Paxlovid. Serious and unexpected adverse events may occur that have not been previously reported with Paxlovid use.
I heard Ivermectin has a 3CL protease inhibitor and it's cheap. Can't I load up on that to get the same effects of Paxlovid or Tollovid?
According to the company, you would have to take toxic levels to get close to the same level. Also neither of the other two have strong anti-cytokine activity.
Ivermectin Fans Have a New Champion to Root For - 3CL Protease Inhibitor Tollovid
https://www.zerohedge.com/news/2021-12-15/ive...r-tollovid

(0)

(0)
Todos Med Ltd. (TOMDF) Stock Research Links



---