People ask me if they should invest in Todos. I te


Post# of 1123
Posted On: 01/11/2022 10:35:12 AM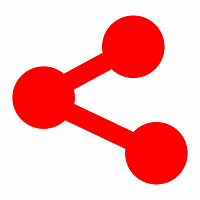 People ask me if they should invest in Todos. I tell them do what you want, but here's my notes of just what's happening in January. Quite a lot that will hit in just the 14 business days left.
- Todos presenting at Biotech Showcase January 11th, 2022 11:30AM EST
- Todos Medical CEO to Appear on Fox Business to Talk COVID Testing & Tollovir on January 11, 2022 3:20PM EST
- Other network appearances are coming
- Global Marketing ramping up this month
- Record breaking sales of Tollovid already with a range of $20K-$100K per day
- Provista Diagnostics Inc, acquired by Todos for $10M already up to 2,500 test per day. If the margin is even only $50 conservative, that would be $3.75M/mo revenue
- Europe's
https://www.tcellprotect.com/
branding/updating ecommerce site in progress
- Todos to announce new GM this month from leading Europe Company testing company
- IP: Todos verified discovered a power/potent 3CLpro inhibitor that is in a subset of the plant root and no one can assay it but Todos
- Closing of NLC Pharma Assets and formation of 3CL Sciences on track to be completed this month
- The biomarker data is currently being run and put into the electronic data capture system which should be done in next few days
- Next step is quality control matching all the data in the system and cross checking it from each patient record to make sure every data point is correct
- After QC, the data will be locked for statistical analysis
- Analysis will be very short
- Interim Data Readout on track for end of month
Todos already at $7.7M in revenue YTD without Q4 included nor the $4M that Wisconsin CLIA lab who is a large supplier to Government of Wisconsin that still owes Todos. The YTD is already 6x over last year.
Market Cap of $49M. Assuming Q4 revs have continued to increase that would put this at a 4x multiple which would be way undervalued given what we already know about Q1 sales. None of this even factors in good data, all the other products, potential partnerships, buyout, etc.

(0)

(0)
Todos Med Ltd. (TOMDF) Stock Research Links



---