InnerScope Hearing Technologies Inc. (INND) Comple


Post# of 219
Posted On: 01/06/2022 3:09:40 PM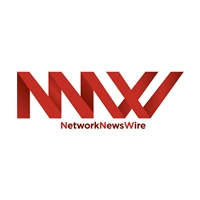 InnerScope Hearing Technologies Inc. (INND) Completes Key Acquisitions as Hearing Aid Market Poised for DTC Transition in 2022

- The World Health Organization estimates by 2050 nearly 2.5 billion people will have some degree of hearing loss and at least 700 million will require hearing rehabilitation
- InnerScope Hearing Technologies has made transformational moves in 2021 to position itself as a leader in direct-to-consumer ("DTC") sales of hearing aids and related products
- InnerScope recently acquired Hearing Assist II, Walmart's largest hearing aid provider, and iHEAR Medical, the maker of the only FDA-cleared home hearing screener, setting up for what expects to be a record Q4 2021
As our homes have become our offices, schools, restaurants, and more throughout the coronavirus pandemic, they have also become our shopping centers, with direct-to-consumer ("DTC") sales enjoying another banner year in 2021. Growing consumer familiarity coupled with new technologies is wending way for emerging markets, an opportunity that is squarely in the sights of InnerScope Hearing Technologies (OTC: INND), a DTC manufacturer and distributor of FDA-registered hearing aids, hearing assistive devices, hearing health-related products, and Personal Sound Amplifier Products ("PSAPs").
Hearing issues represent a substantial market in the U.S. and globally. Roughly 1 in 8 Americans over the age of 12 has hearing loss in both ears. At the macro level, the World Health Organization estimates that by 2050 nearly 2.5 billion people will have some degree of hearing loss and at least 700 million will require hearing rehabilitation.
Data from the National Institute of Health's National Institute on Deafness and Other Communication Disorders indicates that age is a discerning factor, including about 2% of the U.S. population aged 45-54, almost 25% of people 65-74 and 50%+ of Americans over the age of 75 having disabling hearing loss. Unfortunately, prohibitive costs have historically kept many of these people from using some type of applicable technology to help with their condition. Up until just recently, a prescription was required for hearing aids, which drove prices into the thousands of dollars, keeping them out of reach for many people.
To that point, only about 16% of Americans aged 20-69 that could benefit from hearing aids have every used them, a figure that jumps to about 30 percent among people over age 70.
InnerScope is aiming to break the persistent barriers with a full lineup of affordable hearing solutions designed to improve the quality of life of the 70 million people in North America who suffer from hearing impairment and/or hearing-related issues, including tinnitus. Tinnitus, an unexplained ringing in the ears, is an audiological and neurological condition experienced by nearly 50 million Americans.
Using leading technology, InnerScope offers a variety of hearing health products that consumers can purchase online and save up to 70% compared to traditional brick and mortar clinics. These hearing products includes Bluetooth app-controlled rechargeable hearing aids, hearing and tinnitus vitamins, assorted hearing aid ear cleaning products and much more. These hearing products can be purchased either as one-off sales or subscriptions through
https://myheariq.com
.
2021 was a transformational year for InnerScope, as it launched its hearing aid products along with deploying a one of a kind in-store Free Self-Check Hearing Screening Kiosks with some of the largest grocery and pharmacy retailers in the nation. InnerScope's full line of hearing health products now being available through multiple retail/wholesale channels, including Amazon.com, Giant Eagle, Hy-Vee, Hartig Drug, Food City, and Walmart.com.
Walmart is a significant growth driver for InnerScope going forward following the completion of the acquisition of Hearing Assist II, LLC in November. Hearing Assist is an established leader in the DTC hearing aid market with over 500,000 hearing aids sold and top-line revenues of more than $72 Million since 2018. The company is Walmart's largest hearing aid supplier, with deployed product displays in 757 Walmart stores throughout five states. InnerScope said it expects record revenue during Q4 with the acquisition completed.
The Hearing Assist acquisition came on the heels of InnerScope acquiring iHEAR Medical Inc. in October. Founded in 2010, iHEAR pioneered online DTC hearing solutions. The acquisition expanded InnerScope's products and services to include the iHEARtest(TM), the only FDA-cleared home hearing screener, advanced FDA-registered hearing aids, and the TReO(TM) Personal Sound Amplification Product ("PSAP").
Furthermore, InnerScope onboarded the iHEAR customer base and established distribution network that included retailers/wholesalers CVS Pharmacy, AmerisourceBergen, Western States Pharmacy Coalition ("WSPC"), Good Neighbor Pharmacy, amongst others, and insurance partners VIA Benefits, , and Willis Towers Watson.
InnerScope is hitting these milestones at time when the over-the-counter and DTC markets are ripe for disruption under calls by the Biden administration for affordable (and insurance-covered) hearing aids. Completing these acquisitions in combination with a shifting market landscape will have the investment community watching for how it translates to InnerScope's top and bottom lines.
For more information, visit the company's website at www.INND.com.
NOTE TO INVESTORS: The latest news and updates relating to INND are available in the company's newsroom at
https://nnw.fm/INND
Please see full disclaimers on the NetworkNewsWire website applicable to all content provided by NNW, wherever published or re-published:
http://NNW.fm/Disclaimer

(0)

(0)
Innerscope Advertising Agency Inc (INND) Stock Research Links



---