May 2021: After finalizing leases for new faciliti


Post# of 9592
Posted On: 01/04/2022 11:55:38 AM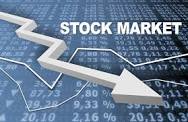 May 2021: After finalizing leases for new facilities in Las Vegas, Nevada, TAAT™ begins making arrangements to promptly migrate production to the new space, which is better suited to large-scale manufacturing. TAAT™ distributor in the United Kingdom confirms exemption from local "plain packaging" laws for cigarettes, representing a key competitive advantage for the Company against incumbent tobacco firms.
June 2021: TAAT™ sponsors the entourage of world champion boxer Floyd Mayweather in his June 6, 2021 fight, whose TAAT™ logo headwear appeared on pay-per-view and television broadcasts globally before, during, and after the match. A promotional video of Mr. Mayweather featuring TAAT™ posted to his Instagram profile garners more than four million views. A Georgia-based wholesaler with a 1,200-store network completely pre-sells its initial shipment of 15 TAAT™ master cases before it arrives. Fiscal Q2 2021 financial results show over 300% sequential revenue growth (please refer to the Company's June 30, 2021 press release as well as its Fiscal Q2 2021 filing on SEDAR for more information). TAAT™ remains on the CSE Composite and CSE25™ indices following quarterly rebalancing.
https://www.stocktitan.net/news/TOBAF/year-in...taek8.html

(0)

(0)
---
Consider all my posts my opinion and not advice to buy or sell anything. I post on stocks I own or am considering owning. Do your own DD!