420 with CNW — How Marijuana Firms Can Save on P


Post# of 109
Posted On: 12/23/2021 5:15:27 PM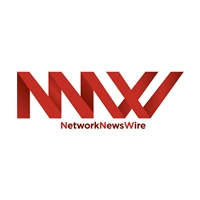 420 with CNW — How Marijuana Firms Can Save on Product Packaging
The cannabis industry is one of the hottest sectors right now. Dubbed one of the fastest-growing industries in the country, cannabis has generated billions of dollars in sales in just a few short years and created hundreds of thousands of job opportunities. But thanks to the controversial nature of the plant, companies face restrictions that make navigating the business landscape difficult. Packaging, for instance, can be quite tricky as some jurisdictions have placed stringent packaging requirements on cannabis products.
Keeping product packaging costs low may require some creative thinking, but it isn't impossible. MJBizDaily talked to a number of hemp and marijuana stakeholders about how they saved money on packaging, and they provided a treasure trove of information. Eric Leslie, the co-owner and chief marketing officer of Cheeba Chews in Boulder, Colorado, first cautions against going too cheap. It's not always the most cost-effective tactic because going for cheap package providers may result in random defective units, print errors and inconsistent-looking packages.
Leslie says that even if you do land a cheap contract with a packaging provider, make sure you always have a backup option. Some suppliers will give you low-ball estimates to attract you then steadily raise the price on future orders. Having a competing bid from another supplier can keep the prices in check.
Shannon Reed, the chief marketing officer of Santa Monica, California-based Omura, says that you should opt for smaller, lightweight packaging. This will reduce storage space, shipping costs, and package production time, as well as being less wasteful.
Additionally, using a limited number of colors and print methods will reduce the overall amount of work needed to manufacture the packaging. Jonathan Persofsky, the cofounder and CEO of Toronto-based Green Gruff, concurs, saying that you should avoid excessive packaging as customers are becoming more conscious of their carbon footprints and are less likely to opt for wasteful products. Reed also talks about choosing the correct base material for your packaging; unsuitable paper may require extra interventions and additional tertiary packaging in the future.
Samip Shah, chief operating officer at C3 Industries in Detroit, says the quality and construction of the packaging material should be a top consideration. You want to protect the products inside from as much damage as possible, he notes. Keep it simple too, he adds.
Trent Woloveck, chief commercial director at Florida-based Jushi Holdings, is of the same opinion, stating that you should go for simple, attractive packaging. Flashy and colorful packages are both expensive and environmentally wasteful, he says. Your packaging of choice should be durable and look attractive to capture customers' attention.
At the end of the day, he says, customers simply want an effective and high-quality product that's affordable. If you saddle them with additional costs due to flashy, wasteful and expensive packaging, they will find another product that's affordable and has a reduced environmental impact.
Such wasteful packaging may be hard to find among companies such as Red White & Bloom Brands Inc. (CSE: RWB) (OTCQX: RWBYF), which are constantly looking out for additional ways to optimize every aspect of their operations.
NOTE TO INVESTORS: The latest news and updates relating to Red White & Bloom Brands Inc. (CSE: RWB) (OTCQX: RWBYF) are available in the company's newsroom at
https://cnw.fm/RWBYF
Please see full terms of use and disclaimers on the CannabisNewsWire website applicable to all content provided by CNW420, wherever published or re-published:
http://CNW.fm/Disclaimer

(0)

(0)
Red White & Bloom Brands Inc. (RWBYF) Stock Research Links



---