Friendable Inc. (FDBL) CEO Shares the Company's


Post# of 314
Posted On: 12/22/2021 4:55:40 PM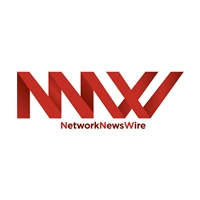 Friendable Inc. (FDBL) CEO Shares the Company's Inner Workings on Interview With The LA Tribune
- Robert Rositano, the CEO and one of the founders of Friendable, was interviewed by The Los Angeles Tribune in an article published on December 14, 2021
- In the interview, he shared insights into the Fan Pass Live artist platform, what it has achieved so far, and what it plans to accomplish in the future
- He covered the vision behind the platform, the events that led to its formation, and the goals planned for 2022
Friendable (OTC: FDBL), since its inception back in 2014, has remained focused on developing and identifying products, services, and brand opportunities that have mass-market potential and scalability. From launching its first mobile application in the same year, this enterprise has scaled its market reach and diversified its offering to a level where its current market cap stands at just under $2 million (https://nnw.fm/RtHCJ).
Friendable's current focus is its Fan Pass Live artist platform, a revolutionary approach that offers artists a way to share their music content and make money from it. Artists can make money through fan subscriptions, ticket sales, merchandise sales, and more, all through the platform. Additionally, they can connect to their fans more personally, and fans can enjoy exclusive VIP or backstage experiences right from their smartphones (https://nnw.fm/4z2op).
While speaking to The Los Angeles Tribune in an article published on December 14, 2021, Robert Rositano, the Chief Executive Officer ("CEO") and one of the founders of Friendable, got to share the inner workings of the platform. He also provided a background into what led to the platform's formation, the company's achievements so far, and what it looks to accomplish in 2022.
Mr. Rositano noted that the Fan Pass Live artist platform is an evolution of all that that he and his brother have brought to market in the past. This started from the first company they ever founded, Netcom Online Communications, to America's Biggest, the first and only video community online that launched two weeks before YouTube (https://nnw.fm/GNHXm).
He also expressed his excitement for the 2022 calendar year, for which he noted Fan Pass intends to grow its artist roster to more than 300,00 artists. In addition, the company plans to expand its music distribution and playlisting services while also partnering with venues so fans can also purchase virtual tickets on the platform.
"We continue to build on each of our successes and learn more every single day from our artists and that is what it's all about," noted Mr. Robert Rositano.
"Our team prides itself on being the family all artists need, one in which the relationship goes both ways. It's not about control, we should succeed together, which is what we are building here with Fan Pass Live," he added (https://nnw.fm/5KKIN).
Fan Pass Live is committed to becoming a true artist partner. Through the decisions made thus far and the strategic investments made by its founders, the platform is accelerating an important transformation in the music industry.
You can read the full LA Tribune article here
https://nnw.fm/ocB3Z
For more information, visit the company's website at www.Friendable.com.
NOTE TO INVESTORS: The latest news and updates relating to FDBL are available in the company's newsroom at
https://nnw.fm/FDBL
Please see full disclaimers on the NetworkNewsWire website applicable to all content provided by NNW, wherever published or re-published:
http://NNW.fm/Disclaimer

(0)

(0)
Friendable, Inc. (FDBL) Stock Research Links



---