Todos Medical Appoints Valentino Smith, MBA as Vic


Post# of 1131
Posted On: 12/20/2021 8:15:40 AM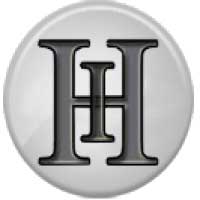 Todos Medical Appoints Valentino Smith, MBA as Vice President of Marketing
Company retains iiiNTENT SAAS artificial intelligence marketing service for Tollovid® and Tollovid Daily™ 3CL protease inhibitor dietary supplement products
NEW YORK, NY and TEL AVIV, Israel , Dec. 20, 2021 (GLOBE NEWSWIRE) -- via NewMediaWire – Todos Medical, Ltd. (OTCQB: TOMDF), a comprehensive medical diagnostics and related solutions company, today announced that it has appointed Mr. Valentino Smith, MBA as Vice President of Marketing. Mr. Smith brings over ten years of marketing experience to Todos, including brick & mortar and digital marketing for consumer packaged goods, healthcare services & information, over-the-counter (OTC) supplement and pharmaceutical products. 
"I am very excited to be joining Todos, especially as the Company begins to market Tollovid and Tollovid Daily, and as the Company prepares to engage with regulatory agencies worldwide regarding Tollovir™, the Company's oral antiviral drug candidate for COVID-19 is currently in a Phase 2 trial for hospitalized patients," said Valentino Smith, MBA, Vice President of Marketing at Todos. "I see tremendous opportunity for growth and I'm looking forward to driving the effort going forward just as we are seeing a massive surge in the need for high throughput rapid turnaround SARS-CoV-2 PCR testing as the Omicron variant takes hold across the United States."
Mr. Valentino joins Todos with over 10 years of marketing experience in healthcare. Most recently, Mr. Valentino was the Omni-Channel Engagement Lead for Novartis Oncology where he developed media plans and led the execution of global digital solutions for Piqray's early launch. Prior to Novartis, Mr. Smith served as Associate Director of Global Marketing for Merck, where he drove scientific engagement plans with Medical Affairs by identifying new ways to interact and partner with healthcare professionals and various patient advocacy groups. Prior to Merck, Mr. Smith worked in various marketing roles at WebMD and McCann Healthcare / Grey Healthcare Group. Mr. Valentino is currently an Adjunct Assistant Professor of Marketing at Long Island University and received his undergraduate and MBA degrees from Long Island University.
Concurrent with this announcement, the Company retained the services of iiiNTENT, an artificial intelligence digital marketing software as a service (SAAS) to assist with the marketing of 3CL protease inhibitor dietary supplement immune support products Tollovid® and Tollovid Daily™.
"We are very excited to be partnering with Todos Medical on the pending marketing campaigns for Tollovid and Tollovid Daily," said Chase Gibson, Co-CEO of iiiNTENT. "This appears to be an extremely timely product and we believe we can drive substantial traffic with high conversion rates given highly motivated personas we intend to target."
"We are now in growth mode for our commercial products and services from our Tollovid & Tollovid Daily products to our COVID testing services that we are currently offering from our Provista Diagnostics CLIA/CAP laboratory," said Gerald E. Commissiong, President & CEO of Todos Medical. "Valentino's extensive background in marketing key healthcare-based products at the highest levels has prepared him for the challenges in helping us engage with clients and customers for our diverse array of products & services that address key bottlenecks that currently exist in our healthcare system. We are also very excited about working with iiiNTENT to drive growth for our Tollovir brand of products, as we believe that could be a big driver of revenue growth heading into 2022."
https://investor.todosmedical.com/news-events...ba-as-vice

(0)

(0)
Todos Med Ltd. (TOMDF) Stock Research Links



---