Friendable Inc.'s (FDBL) Robert Rositano Jr. Dis


Post# of 314
Posted On: 12/13/2021 2:51:30 PM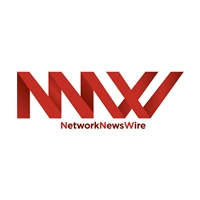 Friendable Inc.'s (FDBL) Robert Rositano Jr. Discusses How the Fan Pass Live Platform Provides Freedom and Control to Artists
- Robert Rositano Jr.'s recent appearance on the popular Hellblazer Biz Podcast highlighted the growth of Friendable's Fan Pass Live artist platform, and what it offers to both artists and fans
- The Rositano brothers have been business partners for over 30 years and have always been interested in the music industry, coming up with the Fan Pass concept early in the 2000s and building it to its current position in the music industry
- Friendable's flagship product has seen exceptional growth since its release in July 2020; growing from only 16 signed artists to a current total of over 6,000
- More than just a streaming platform, Fan Pass is becoming a lifestyle, as artists use the platform to share their everyday lives and perform as well as earn, with additional features becoming available for both artists and fans
From humble beginnings in July 2020, with only 16 artists on the platform, the Fan Pass Live artist platform has proven it has what it takes, going into 2022 with over 6,000 artists and fans subscribing monthly. The rapid growth of the platform, along with its most recent updates and mobile app, as well as the road ahead, were the main topics discussed by mobile technology and marketing company Friendable (OTC: FDBL) CEO and Co-Founder Robert Rositano Jr. with Chris Gordon, the host of Hellblazer Biz Podcast (https://nnw.fm/1yxiE).
For almost 30 years now, the Rositano brothers (Robert Jr. and Dean) have been working together as business partners, sharing a passion for the music industry that mostly stems from Dean's time touring and performing, even as a teenager. In the early 2000s, the brothers worked with a major industry name to produce a new venture/revenue stream for independent artists. Together with the help of Herbie Herbert and his partner Bill Graham and their recording studio, the brothers would record artists and invite friends, family, and fans to go online and vote for their favorite groups, purchase merchandise, and more. This venture was what brought about the birth of the Fan Pass Live artist platform.
Over the years, technological advancements have made the Rositano brothers' idea from the early 2000s more conducive. Advanced hardware and mobile technology aside, Wi-Fi was a major driver of industry progress, given that wireless connections allow continuous consumption of content, music in particular, Rositano said.
Both Gordon and Rositano underlined that one of the key advantages the Fan Pass platform primarily offers is more freedom and control to artists. "We were trying to elevate the careers of these indie artists by not only giving them exposure, but a way to earn, utilizing the internet," Rositano said. "It's really always been about entertainment, music, educating – whether it's an artist or a fan – and trying to provide technology and services that allow them to do that and have freedom and control."
And this key concept is the cornerstone of the Fan Pass offering nowadays. The platform offers artists multiple ways to reach fans and earn revenue on their own terms. A great solution for independent artists who don't want to sign with a record label, Fan Pass Live is more than just a streaming platform — it can be equated to a lifestyle, as artists can share their everyday lives there, Rositano said.
"They can perform, they can earn. And earning comes in several forms on our website and our mobile apps. We create merchandise, we share revenue, dropship through them, they can sell tickets to a live performance, schedule the event, and our teams are there to help them design and promote," the Friendable CEO explained. "There are several different things that we offer and many more to come, and it's exciting to have artists and fans really embracing the platform as we really get on our feet and start expanding our services."
Gordon called Fan Pass a Fan App, which Rositano confirmed to be synonymous. Fans can be hindered geographically, unable to see artists in venues or on stage, but Fan Pass puts them in the front row for only $2.99 per month (after the free trial). With many subscription-based services, the parent company is the beneficiary – not with Fan Pass – up to 40% of the monthly subscription goes back into the pockets of the performers that the fans love and follow each day. With more artists looking to represent themselves or gain control of their music, Fan Pass's freedom allows artists to earn revenue while doing what they love.
The Rositano brothers want artists to succeed and one way to support them in attaining this goal is by organizing monthly contests on the Fan Pass platform, typically shared, and announced on the company's Instagram feed. The contest for the month of December, titled "Enter to Win", will reward participating artists who sell the most tickets to ticketed streaming events during the month.
The prizes for this contest include a $500 cash prize for first, $250 cash prize for second, and $150 cash for third place. A $30 bonus will be up for grabs as well. Any artist who promotes three ticketed events on IG with the tag @fanpasslive can get the additional $30. All artists participating come out winners during the contest, keeping 100% of their ticket sales and guidance on how to set up these events from Fan Pass live experts.
Fans can also keep a lookout for the new winter apparel line that will be coming out soon and be available in the platform's store. Fan Pass is available for mobile download on Google Play and the Apple Store.
"We are really pushing the boundary on the freedom for artists to control their music," Rositano Jr. underlined during the Hellblazer Biz Podcast. "Stay tuned as we are in the final stages of finalizing independent music distribution services, play listing and other services that will truly elevate the game of all our indie artists' ability to succeed."
For more information, visit the company's websites at www.Friendable.com or www.FanPassLive.com.
NOTE TO INVESTORS: The latest news and updates relating to FDBL are available in the company's newsroom at
https://nnw.fm/FDBL
Please see full disclaimers on the NetworkNewsWire website applicable to all content provided by NNW, wherever published or re-published:
http://NNW.fm/Disclaimer

(0)

(0)
Friendable, Inc. (FDBL) Stock Research Links



---