Todos Medical Announces 2 New COVID-19 PCR Testing


Post# of 1123
Posted On: 12/07/2021 4:58:59 PM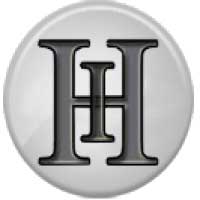 Todos Medical Announces 2 New COVID-19 PCR Testing Reference Lab Agreements for CLIA/CAP Lab Provista Diagnostics
- Combined testing from two contracts averages 1,000 PCR samples per day
- Testing potential for the two contracts could ramp up to 5,000 PCR samples per day
New York, NY, Alpharetta, GA and Tel Aviv, ISRAEL, Dec. 07, 2021 (GLOBE NEWSWIRE) -- via NewMediaWire -- Todos Medical, Ltd. (OTCQB: TOMDF), a comprehensive medical diagnostics and related solutions company, today announced that its CLIA/CAP lab Provista Diagnostics has won two (2) new reference lab testing contracts from laboratories collecting samples in Georgia and New Jersey.  In the last two weeks both labs referring have experienced a marked uptick in testing demand, primarily from schools, that has caused them to exceed their small testing capacity and required them to identify additional testing capacity available to meet their needs, making them ideal lab clients for Provista.  Provista Diagnostics is Todos Medical's wholly-owned CLIA/CAP certified lab that offers comprehensive, fast, automated COVID-19 testing solutions that help referring labs keep their clients by allowing them to deliver fast turnaround time (TAT) at scale.
"These reference lab contract wins continue to validate our strategy of building COVID-19 testing capacity in preparation for increasing institutional demand," said Gerald Commissiong, CEO of Todos Medical, Provista's parent company. "COVID-19 is not disappearing anytime soon. The Omicron variant has already dramatically increased the demand for fast turnaround times worldwide due to increased demands by governments to shorten the window in which a false negative result could allow travelers to import cases. When you add to this pending or already-imposed vaccination mandates that almost all have a universal opt-out with some form of testing, we expect a significant increase in COVID-19 testing demand will hit the market, and we are already seeing signs of that as evidenced by these two reference lab agreements. Given that it appears the Omicron variant is highly transmissible even among the fully vaccinated, as evidenced by the super spreader event at a restaurant in the Netherlands, we expect that the vaccine mandate will evolve into a testing mandate because even the vaccinated are now high-risk of contracting and spreading the virus. While we expect the vaccines to maintain their efficacy in preventing hospitalization and death, the fact that the virus can be spread among the vaccinated likely significantly increases the risk for Long COVID given that emerging data suggests Long COVID potentially remains a significant risk independent of vaccination status. With this backdrop, the most prudent course of action is to implement widespread testing, and we see policymakers being forced to move in that direction regardless of vaccination status. While serial rapid testing does appear to be an effective tool in identifying cases, in the absence of widespread serial use, only the PCR test should be used to certify infection status. Given what we are hearing from US policymakers, we do not expect rapid antigen tests to be made widely available in the United States, and so PCR testing will dominate."
Provista currently has the automation setup and in place to conduct over 20,000 COVID-19 PCR tests per day. The lab also has the automation in place to conduct over 1,500 cPass semi-quantitative neutralizing antibody tests per day, over 5,000 COVID variant tests per day (including testing for the Omicron variant that is being implemented now by PCR variant kit) and over 5,000 respiratory panel tests per day.
https://investor.todosmedical.com/news-events...cr-testing

(0)

(0)
Todos Med Ltd. (TOMDF) Stock Research Links



---