Being thankful today for my ability to make comput


Post# of 111309
Posted On: 11/25/2021 2:51:17 PM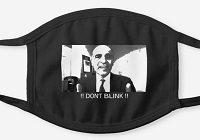 Being thankful today for my ability to make computers go "Beep Boop Beep Boop" and wanted to share this with you...
The information provided below is for entertainment purposes only and should not be assumed to be accurate or authoritative, nor can I be held liable for it's use since it's provided "as is".
Background:
Did anyone click on the links in the left hand side of the slide during the "official" shareholder part of the meeting? One link had a summary of all "Record Shareholders" as of 01Sep21 in a read-only Google PDF shared document. When the "official" shareholder meeting was over the data was no longer accessible. What was that...about 10 minutes? What spooked me was that it had all their addresses and their numbers of shares.
CytoDyn may have had to legally publish this information per this description of SEC rules:
https://www.investopedia.com/terms/s/sharehol...gister.asp
Quote:

---

Per the rules outlined by the Securities and Exchange Commission (SEC), a company must provide shareholders with the contact info of other shareholders in two instances. The first is proxy solicitations and the second is in a tender offer. A proxy solicitation contains information to be sent to voting shareholders prior to a shareholder meeting. The solicitation might include information about the company and the items on the agenda that need a shareholder vote. A tender offer is a public offer or bid to purchase some or all of the shares in a corporation.

---
Since many of us own our shares through a brokerage then those shares are lumped into an entry for "Cede & Co" that lumps most all of the banks, brokers, and institutions that sell stock to the public - us "Jane or Joe Shareholder". That accounts for 468,164,965 shares.
Quote:

---

Nominee name for The Depository Trust Company, a large clearing house that holds shares in its name for banks, brokers and institutions in order to expedite the sale and transfer of stock.

---
https://en.wikipedia.org/wiki/Cede_and_Company
So.....I was able to extract that data, anonymize it, and then plot information on a Google Map.
The data on the below link is a summary of all shares owned per US Zip Code from the data extracted from what CytoDyn published to all shareholders during the annual CytoDyn shareholder's meeting held on 24Nov21.
!!! Again, this is for entertainment purposes only !!!
https://www.google.com/maps/d/u/0/edit?mid=1m...sp=sharing

(16)

(0)
CytoDyn Inc (CYDY) Stock Research Links



---