I have been thinking about Black Friday and holida


Post# of 111503
Posted On: 11/25/2021 10:00:12 AM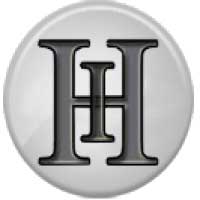 I have been thinking about Black Friday and holiday wishes… I know what I want and if things work out we should be able to attain the beginnings of my wish this coming year. If you're listening Santa here is what I want…

The 200 million shares opens the possibilities of not only securing our financing of our trials and purchase of Leronlimab from Samsung. If the next few catalysts do what we hope they do in securing a accent to a much higher stock price. Then the possibilities run rampant with my wish. More stock price value gives us independence to grow our company quickly with larger purchases of Leronlimab. To give us that jolt of not having to wait for the revenue to come before we repurchase again and again. Once revenue starts making a large purchase is priority to kick starting this company in the right direction. Having the funds to do it before waiting 90 days for revenue to show as companies usually pay within that time period. Could be a real slow down. It's a big opportunity to be able to finance a quicker purchase and grow grow grow…

If you're wondering what my wish is and you know from my past posts. It will be no surprise. My wish is we become our own pharmaceutical company and grow grow grow. This coming year is our year for a few approvals and after two approvals my dream becomes true I believe. Give us two approvals in Cancer and a few Covid indications and throw in a late BLA approval in HIV and my dream of my wish very much becomes true. Why is that you say? Because after a couple of quick approvals this year… nobody will be able to afford to buy us out. We will grow into our own big Pharma and grow into a top 10 in the world if not top 3 on so many Block Buster Indications we have defined. We don't need any partners in any indication either. Let me say that again… we don't need any partners!!!

This coming year is so exciting and yet we wait patiently as we have for the past few years. The difference is… we know trial results that are not just good but very good. This is a huge difference in waiting for a BLA and knowing we met the primary end point but just can't get the handle on filing the BLA. A much approved position to be in.

We have taken the science of Leronlimab to new levels with better defined trials that have shown us proven results in Cancer mTNBC, Nash, HIV, Covid and even solid tumor cancers. Maybe even all cancers as we become an oncology company. We have many more autoimmune indications to look forward to also.

Our recent trials results can't be denied and now just need to be explored a tiny bit more before we are well on our way. We hope this year produces BTD's and BLA's and a few quick EUA's. Every indication trialed has been fast tracked process approved or will be including the Covid EUA temporary approval processes.

If you haven't paid attention to the possibilities of what fast tracked means or says about our molecule… it say to me that the FDA recognizes the importance of the results of the molecule and wants to help us get there in approving it for each faster process we apply for. Ground breaking recognition. The 13d and shorts don't want you to believe we have a good relationship with the FDA but if we did not have a good relationship… would we get all these faster processing approval processes? I don't think so. So now is the time to believe in what we have and our future in my opinion.

If I am right then not only does my dream become true but we all become very well off with this investment. I believe by years end of 2022 we approach $100/share. That is just the beginning and I believe in a four figure stock price some day and that could be 5 years or maybe a tiny bit longer… but sooner than later when you do the math on each market indication as we seek Block Buster drug approvals on a true platform drug potential.

I know I am thankful to be invested in this miracle molecule. Recognizing the opportunities is just the start of knowing where we are headed. The future is so bright… we all have something to be thankful for this fine holiday.

Happy Holidays to you and yours and a very Happy Thanksgiving. Dream a little… dream of summer houses and boats and RV's and international travel… this is what I dream about. Yes I am a true optimist and have optimistic opinions of Leronlimab. Live a little and and enjoy the possibilities we have before us… just dream a little!

(13)

(0)
CytoDyn Inc (CYDY) Stock Research Links



---