To all those Bashers who don't own a damn share...


Post# of 10761
Posted On: 11/24/2021 10:23:34 PM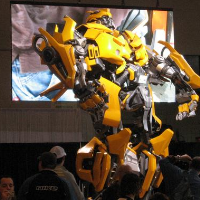 To all those Bashers who don't own a damn share....Your post counts speak volumes when you attempt to HIJACK a U.S. public company!
Bashers are SCUM / Foreign Financial Terrorists!
On another note....I'm mentioning this gentleman because he was a GIANT who Fought the Good Fight! Tremendous history of posts fighting bashers and exposing them for the criminals that they are...
RIP ALANC (Market Freedom Fighter for many long years)
Quote:

---

We will honor you even if we never met you in person. Thank you for your selfless commitment to exposing Fraud in the market and shining a light on the Truth. May you rest in peace. I'm grateful to have fought alongside you in this virtual world where criminals feast on the ignorant and WARRIORS FIGHT and HOLD STRONG!



You will never be forgotten! You will be Honored especially on this Thanksgiving Day! Thank you for your sacrifice, perseverance, and commitment to the BRAVE shareholders/friends where you made a difference in the/our lives and touched forever!

---
https://www.providencejournal.com/obituaries/f0060329
https://investorshub.advfn.com/boards/profile...?user=2084
Some criminals hijacked his ihub account while he passed away and posed as him to influence and destroy his good name!
$CRGP

(1)

(0)
Calissio Resources Group, Inc. (CRGP) Stock Research Links



---
"I solemnly swear to support and defend the Constitution of United States of America"