Billionaires Bankroll Planned Rolls-Royce Modular


Post# of 267
Posted On: 11/24/2021 4:48:14 PM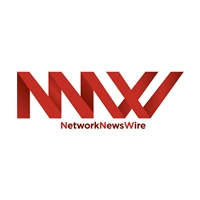 Billionaires Bankroll Planned Rolls-Royce Modular Uranium Reactors
BNF Capital director Sean Benson has revealed that the Perrodo family decided to invest into Rolls Royce's small modular reactor technology plans as the energy transition will not be possible without the use of nuclear power. The billionaire French oil family, whose fortune was built on investments in gas and oil, is one-half of the pair of private backers of the aero-engine group's plan for mini nuclear power plants.
This move is part of a series of investments based on a revival for nuclear power, with Benson noting that the family believes uranium will play a crucial role in meeting the carbon targets for net zero that have been set globally.
In addition to being the director of the investment office, which is based in London, Benson has been the family's investment adviser for a couple of years now. The £3.9 billion ($5.26 billion) fortune is comprised of several assets, including its primary asset, a gas and oil group known as Perenco. The group was founded by Hubert Perrodo the late, who also bought a number of wine estates in Bordeaux. The oil group's operations, which are run separately by the family, currently comprise of projects in Asia, Latin America and West Africa.
Benson stated that the choice to support the Rolls-Royce project wasn't prompted by a move to variegate from fossil fuels. He revealed that BNF Capital approached Rolls Royce two years ago, noting that while the family had thought about investing in other small modular reactor technologies, the Rolls Royce design had captured its attention.
Benson explained that unlike the other technologies, the design by Rolls Royce would use pressurized water reactors, which are normally used in large-scale power stations, adding that the UK Group's design combined already-existing technology together in a more efficient way. The investment manager also revealed that Rolls Royce had the ESG angle, which made the company an even better fit to invest into.
Other investments of the group include nickel and lithium, both of which are critical materials needed in the manufacture of electric cars. In addition to this, Benson stated that there wasn't enough capital being poured into the mining of these critical minerals in order to meet demand, arguing that he expected prices to continue increasing as a means to incentivize their production.
Thus far, the investment office has seeded two fund vehicles: the Tees River Critical Resources Fund and Tees River Uranium Fund. The latter fund has increased by about 200% since its establishment and has roughly $280 million in assets under management.
The involvement of the French millionaires in the modular reactor project is an indicator that companies such as Energy Fuels Inc. (NYSE American: UUUU) (TSX: EFR) are likely to see increased demand for the energy metal they extract due to the evolving technology being used to generate nuclear energy.
NOTE TO INVESTORS: The latest news and updates relating to Energy Fuels Inc. (NYSE American: UUUU) (TSX: EFR) are available in the company's newsroom at
http://ibn.fm/UUUU
Please see full terms of use and disclaimers on the MiningNewsWire website applicable to all content provided by MNW, wherever published or re-published:
https://www.MiningNewsWire.com/Disclaimer

(0)

(0)
Energy Fuels Inc (UUUU) Stock Research Links



---