Psilocybin Mushroom Measure May Make Pennsylvania


Post# of 66
Posted On: 11/24/2021 4:46:45 PM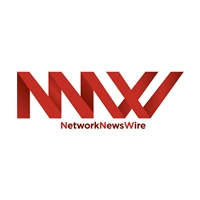 Psilocybin Mushroom Measure May Make Pennsylvania New Psychedelic Research Hub
The state of Pennsylvania may become the new psychedelic research hub in the United States if a measure that was introduced in the state's House of Representatives in October is approved. The measure, dubbed the Public Health Benefits of Psilocybin Act, will establish a framework for research on psilocybin to be conducted in order to determine its effectiveness as a treatment for various mental health conditions. Psilocybin is the active compound found in hallucinogenic mushrooms.
The Health Committee will be voting on the initiative this coming week. The prime sponsor of the measure is Tracy Pennycuick, an army veteran. It has 20 cosponsors, comprising of both Republicans and Democrats. The measure also directs that the Department of Health in the state prioritize clinical trials involving retired first responders, military veterans and members of their family.
Advocates and experts state that even if the measure isn't enacted into law, its introduction is an indication of the growing momentum in the country for research into psilocybin as a possible therapy for severe cases of PTSD, depression and other mental health conditions.
Other states beside Pennsylvania are also looking a psilocybin in a new way. Texas is sponsoring studies into the active component while Oregon legalized psilocybin last year.
Brett Waters, a founder of a not-for-profit organization that advocates for psychedelic-assisted therapy, stated that it had become clear that treatments used for various mental conditions currently weren't effective for every individual. Waters, who is also a lawyer, added that the purpose of the measure was to prevent alcohol-related deaths, opioid overdoses and suicides. His organization, Reason for Hope, also calls for measures on research on these substances in Florida, North Carolina and New York.
The Pennsylvania measure envisions clinical trials and studies by medical schools that are attached to a university and hospital, medical research institutes and universities. The proposal doesn't come with funding attached, however, which has administrators worried that federal funding could be threatened if investigators don't go through the licensing and approval process at the FDA and DEA.
This is despite the fact that the measure would afford researchers cover against some federal regulations, such as the Controlled Substances Act, which classifies psilocybin under Schedule I. Schedule I substances have no accepted medical use and are considered to have a high potential for abuse.
In addition to this, the initiative would also allow the Department of Health in the state to license a number of growers of hallucinogenic mushrooms, which will be used for clinical research. Those increased amounts of psychedelics intended for research purposes are badly needed given that a lot more entities are following the path set by early adopters, including Cybin Inc. (NYSE American: CYBN) (NEO: CYBN), on matters of conducting R&D activities on psychedelic compounds.
NOTE TO INVESTORS: The latest news and updates relating to Cybin Inc. (NEO: CYBN) (NYSE American: CYBN) are available in the company's newsroom at
https://ibn.fm/CYBN
Please see full terms of use and disclaimers on the PsychedelicNewsWire website applicable to all content provided by PNW, wherever published or re-published:
https://www.PsychedelicNewsWire.com/Disclaimer

(0)

(0)
Cybin Inc (CYBN) Stock Research Links



---