Study Investigates Influence of Ethnicity on Survi


Post# of 42
Posted On: 11/24/2021 4:44:44 PM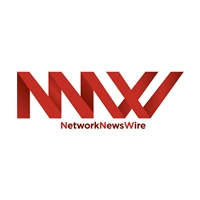 Study Investigates Influence of Ethnicity on Surviving Brain Tumors
New research has found that white British individuals who have been diagnosed with a malignant brain tumor have a higher risk of mortality than those from other ethnicities. The research's findings were presented at the NCRI Festival.
The study assessed the influence of an individual's ethnicity on their rate of survival of a brain tumor. The researchers found that individuals who are classified under other ethnic groups had 30% lower chances of mortality in one year after being diagnosed with a malignant brain tumor.
For the study, Hiba Wanis, a research assistant at King's College London's Centre for Cancer, Society and Public Health, examined data from more than 24,000 adult patients in England who had been diagnosed with malignant brain tumors from 2012 to 2017.
Wanis then calculated the risk of mortality for white British individuals; other white nationalities, which includes white Irish individuals and other white people; and other ethnic groups, which comprise various ethnic groups, including Chinese, Bangladeshi, Pakistani, Indian, black Caribbean and African patients.
Wanis found that during the specified period, more than 13,300 white British individuals succumbed to brain tumors, while 533, 166, 19 and 95 patients of the other white, Indian, Bangladeshi and Pakistani origins, respectively, died from the same indication.
Wanis explained that the detailed cancer data, which was provided by the National Disease Registration Service, afforded the researchers an opportunity to investigate the effect of varied ethnic groups on patients' survival of brain tumors in England. She added that while the research's findings demonstrated a correlation between rates of survival and ethnicity, other factors need to be considered.
These factors include how early in the illness a diagnosis is made, tumor behavior and characteristics, deprivation, cultural and lifestyle factors, and therapy options. Wanis plans to explore these factors in detail with other researchers while also working with patient representatives to gather more data that will allow the scientists to conduct studies on these differences in survival rates.
Researchers are hopeful that this study's outcome will help physicians offer accurate and relevant information on a patient's prognosis, as well as allow patients to understand if they could be at lower or higher risk of survival in comparison to other groups.
Collaborators on this research include the National Disease Registration Service; Professors Keyoumars Ashkan and Henrik Møller, both from King's College Hospital; and Dr. Elizabeth Davies, who is the head of the Centre for Cancer, Society & Public Health at the prestigious institution.
The prospects of patients with malignant brain tumors could improve in the coming years as several companies such as CNS Pharmaceuticals Inc. (NASDAQ: CNSP) are hard at work trying to come up with better treatments targeting central nervous system and brain cancers.
NOTE TO INVESTORS: The latest news and updates relating to CNS Pharmaceuticals Inc. (NASDAQ: CNSP) are available in the company's newsroom at
https://ibn.fm/CNSP
Please see full terms of use and disclaimers on the BioMedWire website applicable to all content provided by BMW, wherever published or re-published:
http://BMW.fm/Disclaimer

(0)

(0)
CNS Pharmaceuticals Inc. (CNSP) Stock Research Links



---