Trading Summary - November 24. Most top traders


Post# of 4382
Posted On: 11/24/2021 4:42:32 PM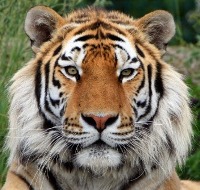 Trading Summary - November 24.
Most top traders of $EVSV who already have shares in the current price band .0600 > .1000 ready for the next run towards .2000+ were
busy elsewhere
again today -
primarily on $PSRU $DGWR $ECOX $NOHO.
Overall, just
10,133
shares were bought today - in the
similar
range to weeks prior - all at .0550.
Long-term top traders of $EVSV have been able to make $6-figures in profits since 2017 on regular surges
and will have less in it than they have made. My strategy in these circumstances is never to be without shares to trade on further surges - buying on the ask if necessary.
Only a very small percentage
of the
low Unrestricted O/S
shares remaining - out of
just 9.6M
- will
owe traders a cost basis above .3000.
Therefore,
$EVSV will be thin in the .1 > .2+ > $1 range
throughout
2021 and into 2022.
Latest DD
- updated November 2, 2021 - here:
https://investorshangout.com/post/view?id=6275884
The Bean Bar Co brick and mortar store opened as planned
on October 8:
https://twitter.com/EnviroServInc/status/1446460071924441090
The
2021 Q3
came out in a timely manner rather than need an extension -
key points
here:
https://investorshangout.com/post/view?id=6279594

(0)

(0)
Enviro-Serv, Inc. (EVSV) Stock Research Links



---
"Per Ardua Ad Astra" - "Through Adversity To The Stars"

A very apposite motto for those who trade successfully in the OTC market..

All posts are my opinion - trade at your own risk.