Trading Summary - November 24. Some signs today


Post# of 2858
Posted On: 11/24/2021 4:34:35 PM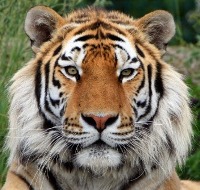 Trading Summary - November 24.
Some signs today that astute traders are seeking out real companies like $SFLM $PSRU $DGWR $ECOX.
However, the
majority of traders are still wasting their time on chasing tickers with an A/S of 10B / 20B
now and an O/S that is a significant portion of that. Many .0005 > .0010 tickers have crashed through multiple price points with 100M+ on each over the past few days.
Manipulation attempts by the shorter / scammer
from iHub
continued today.
After a walked down ask at .0023 of almost a M was taken out and the .0025s also almost gone, a 2.4M block was walked down to .0024 - part;y cancelled at the close.
No significant holders were duped to sell by this nonsense.
$SFLM continues to attract buyers at bottom prices
in the .0020 > .0030 range - both from bids in depth to catch shorts below the top ask and from hits on walked down asks.
Overall, another
4M
shares were bought today at bottom prices in the
same broad range
under .0052
as make no difference at .01 > .02+.
Since the loading at bottom prices total was restarted
after the last run,
497M
shares have been bought up to .0052 in 46 trading days September 22 - November 24 -
59.4%
of the
low Unrestricted Outstanding Shares
count.
New interest traders / alerters + long-term traders with significant followings
as at
November 21
numbered at least
116
- up
5
in the previous 7 days. List here:
https://investorshangout.com/post/view?id=6287525
Particular points they like
are:
-
Real revenue
of
$9.907M > $10M+ per year.

-
Operating profit achieved in Q3.

-
$49K in cash
available for inventory purchases.
-
Assets
of
$1.398M
-
Low Unrestricted O/S
of
837M
- with
none added
on the
latest monthly update.

-
How thin it is into the .01 > .02
range.
On the next run over .01,
the
degree to which $SFLM penetrates up towards .02+
will
depend on how many
of these new followers
take profits above .01.
Either way,
longs who follow my strategy will be keeping their core holding for the OTCQB uplisting
- which
will require sustaining prices above a .01 bid
- and
also some for when all 9 elements reach the same revenue level anticipated
by the CEO. Trading some on every surge allows a larger core to be held on a cost basis that is essentially "free" - already paid for by banked profits.
The
correct market cap
price for the
anticipated revenue as income ramps up
under the
Collectibles Marketplace Strategy
would be in the
.062 > .1075
range in future years when they
manage to get all 9 elements in the plan to the performance level of the existing SFLMaven eBay business
(plus remember more platforms coming as well).
On $SFLM,
the larger the inventory of shares acquired below .0050, the more that will be available to trade for 100% to 400%
in the
.01 > .0150
range on the next run to that level - whenever that may be -
whilst also retaining a significant core converted to free for OTCQB uplisting
and the
planned 8 x 2021 revenue
under the
Collectibles Marketplace Strategy.
Remember that the price difference between .0025 and .0050
is
irrelevant
when traded
at .01 > .02+
- let alone at .062 > .1075.
Every 1M bought at .0030
is
worth a $7K profit at .01, $10K profit at .0130
and
$17K profit at .02.

Every 1M bought at .0050
is
worth a $7K profit at .0120, $10K profit at .0150
and
$15K profit at .02.
Every 1M bought at .0050
is
worth a $57K profit at .074
or
$102.5K profit at .1075.
All that matters is who got where
- charts are irrelevant -
and denying as many shares under .01 as possible to the institutional level new interest
that PRs + improving financials + MZ Group though investor symposiums are expected to bring in
over the days, weeks and months ahead.
Latest DD
- updated November 21 - here:
https://investorshangout.com/post/view?id=6287542
The
anticipated revenue in 2021
- based on pro-rata of sales to date - is
$9.907M > $10M+.
Additional inventory
on the
1stDibs
store at
"BuyItNow"
prices total of
$332K.
$SFLM remains my #1 Top Profit Pick for the whole of 2021
and for me is currently #2 - flip flopping #1 - behind only $ENZC - due to the regular periodic surges.
It will now also be the #1 or #2 Top Profit Pick for the whole of 2022
(depending on $ENZC developments in the next 2 months).
I will not necessarily be doing a trading summary every day - unless there are undue manipulation attempts - as the ticker is firmly under control and just awaiting the next run into the .01 > .02 range.
iHub has been deliberated marginalized due to time-wasting nonsense there with all serious interest successfully directed to here over the last several months - with typically 500 > 700+ views per day - and repeated where interest in "real" companies is known to exist.
Nationwide expansion of the NFT Division continued
on October 19
with the sign-up of a second regional based artist.
Also bear in mind that Q4 is traditionally the best Q
each year due to
Christmas shopping
and
supply chain issues
in brick and mortar stores
forcing more people to consider on-line purchases in good time.
The
2021 Q3
was filed after the close on November 15 - it
was in line with the expectations of the top trader close followers of $SFLM
with
increased sales, increased gross profit, increased assets and vastly increased cash available
for inventory purchase.
Most importantly, the cash flow actually flipped positive
for the first time ever -
in Q3 rather than Q4
- where
Q4 will obviously be even better than Q3.

2021 Q3 Key Points
here:
https://investorshangout.com/post/view?id=6283945
We may see a PR soon
on the
excellent performance in Q3
- perhaps next week now to
also include November sales.
Next auction tomorrow night.

Advance sales this week
from last Saturday are
already almost $12,379 on just 6 items.

(1)

(0)
SFLMaven, Inc. (SFLM) Stock Research Links



---
"Per Ardua Ad Astra" - "Through Adversity To The Stars"

A very apposite motto for those who trade successfully in the OTC market..

All posts are my opinion - trade at your own risk.