Friendable Inc. (FDBL) CEO Robert A. Rositano Jr.


Post# of 313
Posted On: 11/23/2021 2:50:25 PM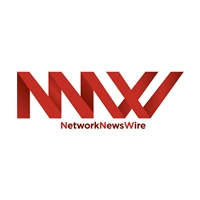 Friendable Inc. (FDBL) CEO Robert A. Rositano Jr. Discusses Fan Pass Platform Past, Present, and Future with The Hype Magazine
- Rositano Jr. is looking for the Fan Pass Live artist platform to expand its global reach and become a household name in the near future
- The live interview put Fan Pass into the spotlight and introduced the platform to Hype's estimated audience of 300,000 readers and its social media following of over 484k on Instagram and over 189k on Twitter
- Rositano Jr. made it clear during the interview that great things are planned from Friendable for the Fan Pass platform in the new year
Music has always found a place in the lives of Robert A. Rositano Jr. and his brother (and business partner) Dean. Growing up, Dean was a touring musician, and as a family, the Rositanos have always been enchanted by artists and the music industry. In a recent interview with The Hype Magazine, Rositano Jr., the CEO of Friendable (OTC: FDBL), sat down for a live discussion with the magazine's Editor-in-Chief, Jerry Doby, to discuss his company's innovative artist streaming platform, from inception to plans for the future (https://nnw.fm/kyiN1).
The Hype Magazine has an audience reach of over 300,000, with 484k followers on Instagram and over 189k Twitter followers. The company is hoping to use this interview and the fan base of The Hype Magazine to extend the exposure of the Fan Pass platform and its offering to both fans and artists.
"First, I'd like to thank our team at Lobeline Communications for seeking out this industry-specific opportunity to share the Fan Pass story, platform, and opportunity with the music artist community. The traction and attention received by the company since onboarding the Lobeline team have been very apparent as we collectively continue elevating our brand and making strides on many levels," explained Rositano Jr.
The interview presented informative talking points, spanning the history of past applications and the birth of the Fan Pass platform to what the company's vision for five years in the future might look like. The Rositano brothers began working with artists before the concept of live streaming even existed. The vision eventually turned into "America's Biggest" in 2005. Artists would record music in a San Francisco studio, where it would be archived onto a website. A $5k pool would be offered each month and given to the winner of what Rositano Jr. referred to as "an offline battle of the bands." The platform only lasted 90 days before another company acquired it but never fulfilled its full potential after being sold.
Fan Pass was already in the works long before the pandemic reared its ugly head. In fact, the pandemic forced the company to regroup and figure out how they could retarget the entire platform to better serve the artists and fans who were suffering because of it. Even with all of the new features that have been released this year, Rositano Jr. hinted about several opportunities coming with 2022.
One of these opportunities involves artists being included on playlists through partnerships with celebrities – but Rositano Jr. remained tight-lipped on the matter, saying that he was not ready to disclose any more details about it at this point. Doby also asked about Fan Pass going global, to which Rositano Jr. responded that the platform is currently #70 in Vietnam, so going international is certainly an opportunity they plan to explore in the coming months.
As for the future, Rositano Jr. has high hopes for the Fan Pass Live artist platform. Five years from now, he wants to see Fan Pass become a household name with hundreds of thousands of artists launching their careers and earning revenue through the platform. The Friendable CEO hopes that even though venues are beginning to reopen, artists will be willing to augment their tours to include virtual performances, if for no other reason than to accommodate those who are hesitant to go to a live performance or those who can't afford the traditional VIP experience.
He concluded by saying it was very exciting to be interviewed by a publication that truly understands the music industry, musicians, and more specifically, indie artists, like The Hype Magazine does. "We intend to continue nurturing a relationship that expands beyond this initial interview, as indie artists are seeking a solution that brings recognition, builds fan bases, drives revenue, and, ultimately, launches careers," Rositano Jr. underlined. "We believe Fan Pass is the solution. A new year is upon us shortly, and we have lots in store as we continue to build on our success."
For more information, visit the company's websites at www.Friendable.com or www.FanPassLive.com.
NOTE TO INVESTORS: The latest news and updates relating to FDBL are available in the company's newsroom at
https://nnw.fm/FDBL
Please see full disclaimers on the NetworkNewsWire website applicable to all content provided by NNW, wherever published or re-published:
http://NNW.fm/Disclaimer

(0)

(0)
Friendable, Inc. (FDBL) Stock Research Links



---