Friendable Inc. (FDBL) to Continue Strong into 202


Post# of 313
Posted On: 11/11/2021 3:40:54 PM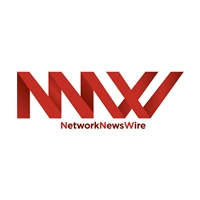 Friendable Inc. (FDBL) to Continue Strong into 2022 with a Focus on Promoting Artists and Pleasing Fans
- Events industry and global live streaming, two markets that Friendable's flagship offering, Fan Pass, can leverage, are expected to grow consistently over the next years
- The Fan Pass Live artist platform has been redesigned, with new apps released on prominent app stores
- Through the platform, artists get the opportunity to earn revenue in numerous ways doing what they love
The events industry was seemingly crippled by the events of 2020. With businesses closing, some permanently, nobody knew when people would be allowed in the same room, let alone a packed concert venue. Despite this, the industry is showing signs of getting back on track, being expected to continue growing over the next few years and reach $1.5 trillion by 2028. This marks a CAGR of 11.2% over the forecast period (2021-2028), up from its 2019 value of $1.1 trillion (https://nnw.fm/HO66W).
While the events industry was slowing down in 2020, the global live streaming market was picking up even more speed, continuing an impressive growing trend. The industry is expected to keep on expanding at an impressive rate, as demand for diverse, quality digital content is only growing. Global live streaming is therefore projected to reach $247.28 billion by 2027, growing at a CAGR of 28.1% (https://nnw.fm/NQRKg).
With its unique Fan Pass Live Streaming artist platform, mobile technology and marketing company Friendable (OTC: FDBL) is uniquely positioned to leverage both these markets and take advantage of their opportunities for growth – appealing to those who want to stay home and watch entertainment and eventually providing the option for exclusive in-person events.
Friendable released its flagship offering, Fan Pass, in July 2020 as a platform for artists to share their work and fans to get a front-row seat to the action from the comfort of their home. Since then, the platform has grown considerably, both in terms of number of artist members and fans, as well as in terms of available services and offerings for its users.
During the latter part of 2021, the company's main focus has been to make the Fan Pass platform more visible and accessible. This effort included a redesign of the company's website, and the launch of new Fan Pass apps on the Apple Store and Google Play. Now, the company is focusing on moving into 2022, offering artists and fans the best that music offers.
Artists who sign up with the Fan Pass platform have the opportunity to take advantage of the unique revenue structure available. Artists earn by selling tickets to private events, monthly content views, and the merchandise they offer online. Friendable also sets up monthly contests for the artists to take part in – most recently, Double Down October provided double revenue for those artists who met the qualifications of the contest. Right now, the November contest is underway, and anyone who streamed on or before November 8 was eligible to enter.
When becoming an artist on the Fan Pass platform, Friendable offers more than just a place for showcasing talent. The company has also incorporated a streaming gear store and an Artist Pro Services offering. Pro Services allow for artists to create logos, design merchandise, and the material to promote shows on social media platforms. Although these come at a cost, the Fan Pass platform offers three different tiers of products, with prices beginning at under $50.
Artists can also enjoy these perks when they join the Fan Pass platform:
- Personal artist channel
- Live streaming and publishing controls
- Customized merchandise
- Custom logo design
- Social media designs
- Artist dashboard
- Maintaining complete control
- Being discovered by new fans
In the future, Friendable will be incorporating other features that will help with artist promotion and their revenue potential as well, such as non-fungible tokens ("NFTs").
Fans who sign up for Fan Pass get exclusive backstage and VIP access to their favorite artists – including a look at their daily lives. The monthly cost to join Fan Pass is less than you would pay for an MP3 download of your favorite song, but this way, you get an entire catalog of artist content at your fingertips. Fans also get access to artist live streams, exclusive merch, the ability to discover new music, and overall more ways to connect with their favorite artists.
For more information, visit the company's websites at www.Friendable.com or www.FanPassLive.com.
NOTE TO INVESTORS: The latest news and updates relating to FDBL are available in the company's newsroom at
https://nnw.fm/FDBL
Please see full disclaimers on the NetworkNewsWire website applicable to all content provided by NNW, wherever published or re-published:
http://NNW.fm/Disclaimer

(0)

(0)
Friendable, Inc. (FDBL) Stock Research Links



---