Friendable Inc. (FDBL) Welcomes ShamirMuzik, Plans


Post# of 313
Posted On: 11/04/2021 4:55:35 PM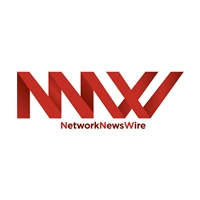 Friendable Inc. (FDBL) Welcomes ShamirMuzik, Plans Case Study to Highlight His Fan Pass Platform Journey Through End of Year
- The case study based on ShamirMuzik and his journey will serve as a means of showing how Fan Pass can help increase artist reach, revenue, and visibility
- The platform's November contest can earn artists up to $175 ($150 for streaming + $25 for Instagram promotion) by performing live five times during the month
- Fan Pass has released its first fall merchandise line, with a limited time offering consisting of ten new designs donning over 20 new color choices
Mobile technology and marketing company Friendable (OTC: FDBL) announced the addition of ShamirMuzik to the company's Fan Pass Live Streaming artist platform (https://nnw.fm/tw1g5). An affiliate of Warner Bros. Entertainment and currently part of independent label 'The MHZ,' ShamirMuzik brings along his existing fan base, social media followers, streams and an existing, robust connection with his audience. The artist has already achieved over 1 million streams each on YouTube and Spotify, with features on Netflix, VH1, Power 105.1, MTV and more.
"I am very excited to embark on my journey with Fan Pass. They are a great platform for artists to utilize, especially when it comes to connecting with your fan base and supporters," ShamirMuzik said. "I'm encouraging artists to jump on board because this is the future of a new wave that nobody has seen yet."
The company is working on a case study that revolves around every step of ShamirMuzik's journey with the platform, showing examples of how artists can utilize the Pro Services offering to enhance the livestream experience with their own custom merchandise, eCommerce store, ticket sales, and more.
The case study on ShamirMuzik will run through the end of the year and will serve as a way for Friendable to share the artist journey and how Fan Pass can help to extend reach, revenue, and visibility. ShamirMuzik currently has:
Spotify – 1 million+ streams
YouTube – 1 million+ streams
Instagram – 114,000+ followers
YouTube – 4,800+ followers and 1.4 million+ video views
Twitter – 1,200+ followers
"Artists telling other artists about their experience, sharing with fans and allowing our team to share a case study that maps the next 60 days of Shamir's journey with our platform, company and team is huge," Friendable CEO Robert A. Rositano Jr. said. "We believe this is an important step as we seek expansion of our platform, services and artist database in the coming months as well."
Fan Pass offers Pro Services to artists and musicians who want to build a brand, attract more fans, and earn more income as a musician with quality logo graphics and merchandise designs. Pro Services come in three categories – Artist/Band Logo Design, Merch Designs, and Marketing Materials. Each of these categories is broken down into three tiers of pricing/product availability.
Artist/Band Logo Design
Basic – $50 – A single high-resolution design placed on one item
Standard – $75 – Three high-resolution designs placed on three items
Custom (25% off) – $110 – Five high-resolution designs placed on three items
Merch Designs
Basic – $100 – Single high-resolution design (on a t-shirt in your store)
Standard – $275 – Three high-resolution designs (two t-shirts, one hoodie)
Pro (25% off) – $500 – Five high-resolution designs (placed on any five merch items available)
Marketing Materials
Basic – $45 – Social Ad/Announcement designs to promote the next three events
Standard – $65 – Social Ad/Announcement designs to promote next five events
Premium (25% off) – $100 – The Standard Package, plus two merch ad designs to market the collection on social media
To begin the process, artists fill out the online form that gathers information about themselves or their musical group, including colors and styles they like. Next, Fan Pass designers create image designs for approval or revision requests. Once approved, the final graphics files are sent to the artist.
Meanwhile, the company announced plans to increase the number of live performances given by the artists on the Fan Pass platform through a unique promotion that has been posted on the company's Instagram page (https://nnw.fm/m64uN). The headline is "Go Live, Earn $150!" Artists on the platform who go live in November can earn cash prizes every time they put on live performances (up to $150 plus an additional incentive). To be eligible to participate in the November contest, artists must stream their first event by Monday, November 8.
Artists earn a cash prize with each stream during the month:
Go Live 1X = $10
Go Live 2X = $20
Go Live 3X = $30
Go Live 4X = $40
Go Live 5X = $50
Altogether, these total the $150 cash prize for completing the streams during the month. Those artists who promote all five of their streams on Instagram and tag @fanpasslive earn an additional $25, bringing the earnings potential to $175.
The Fan Pass platform also released its first-ever fall merchandise line in late October (https://nnw.fm/jvrah). The new line is available for a limited time and features ten new products and over 20 new colors. Product pricing begins at $25 and up, offering shirts, hats, hoodies, and more.
For more information, visit the company's websites at www.Friendable.com or www.FanPassLive.com.
NOTE TO INVESTORS: The latest news and updates relating to FDBL are available in the company's newsroom at
https://nnw.fm/FDBL
Please see full disclaimers on the NetworkNewsWire website applicable to all content provided by NNW, wherever published or re-published:
http://NNW.fm/Disclaimer

(0)

(0)
Friendable, Inc. (FDBL) Stock Research Links



---