Smartphone Use Increase Driving Music Streaming Gr


Post# of 314
Posted On: 10/28/2021 4:15:11 PM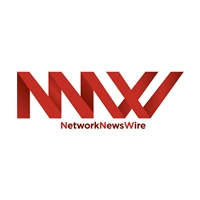 Smartphone Use Increase Driving Music Streaming Growth, With New Opportunities for Friendable Inc.'s (FDBL) Fan Pass Platform
- The music streaming industry was valued at $20.9 billion in 2019 and is expected to reach $76.9 billion by 2027
- Friendable Inc.'s flagship product, Fan Pass, provides artists with a platform to share their music and fans a place to go to listen to their favorite artists or find new ones to listen to
- Artists without representation have Pro Services options on the platform, making it easier to promote their music, create merchandise, and access digital design services
- Friendable is focused on continuing to test new options and grow the platform's number of members and users for the remainder of the year
Since 2016, the number of smartphone users worldwide has increased by 73.88%, resulting in approximately 80.76% of the world's population owning smartphones (https://nnw.fm/405ja). Unlike standard mobile devices used for talk, text, and pre-installed 8-bit games, the smartphones of today are handheld computers that are carried in pockets, purses, or held in mounted devices in our cars. Our smartphones have replaced other objects used in daily life – including cameras, calculators, photo albums, camcorders, books, CDs, and more.
One market that has been altered by technology is entertainment, more specifically, music. Throughout the years, there have been many ways of listening to music. Depending on what generation a person belongs to determines the technology they have seen. Through the years, there have been eight-track tapes, vinyl, cassette tapes, CDs, MP3 players, and now streaming.
The music streaming industry is set to benefit immensely from the increase in smartphone use worldwide. Music streaming was valued at $20.9 billion in 2019, and the market is expected to continue growing at a CAGR of 17.8% to reach $76.9 billion by 2027. Much of this growth can be attributed to streaming reaching a broader audience, often through social media or other streaming platforms. (https://nnw.fm/PfPjM).
One streaming platform that has grown exponentially (with users and artists) since its inception in July 2020 is the Fan Pass Live Streaming artist platform, the flagship product of Friendable (OTC: FDBL), a mobile technology and marketing company whose focus is on identifying products, services, and brand opportunities that offer mass-market potential and scalability.
Co-founded by brothers Robert A. Rositano Jr. ("CEO") and Dean Rositano ("CTO"), Fan Pass is a platform where artists can live stream music, and fans come to listen to their favorite artists or find new ones to enjoy. Artists sign up for the platform at no charge and can begin streaming immediately. Fans pay a low monthly fee to access content (less than the price of a digital download) and have the opportunity to purchase merchandise and watch exclusive VIP online performances.
Artists who join Fan Pass can earn revenue and can participate in special incentive opportunities – like the past month's "Double Down October." Revenue opportunities include merchandise sales, VIP performance tickets, and a portion of the monthly revenue from the fee fans pay to be a part of the platform.
Artist Pro Services are offered at a cost but provide member artists access to merchandise creation, social media marketing, and more. Customized promotional material is something that an artist without representation might have had trouble producing in the past, but Fan Pass makes it possible for artists of all calibers to do what they love and love what they do.
Currently, Friendable and the Fan Pass platform are looking to the remainder of the year and into the new year to see what opportunities exist for further growth. The company just completed its initial 120-day strategy, which included the launch of apps on the Apple Store and Google Play and enhancing the platform experience for fans and artists alike.
For more information, visit the company's websites at www.Friendable.com or www.FanPassLive.com.
NOTE TO INVESTORS: The latest news and updates relating to FDBL are available in the company's newsroom at
https://nnw.fm/FDBL
Please see full disclaimers on the NetworkNewsWire website applicable to all content provided by NNW, wherever published or re-published:
http://NNW.fm/Disclaimer

(0)

(0)
Friendable, Inc. (FDBL) Stock Research Links



---