Friendable Inc. (FDBL) "Doubles Down" on Artis


Post# of 313
Posted On: 10/18/2021 4:23:36 PM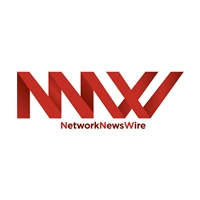 Friendable Inc. (FDBL) "Doubles Down" on Artist Revenue in October; Increasing Brand Awareness One Artist at a Time

- "Double Down" October is an exclusive promotion to help with fan promotion while providing artists additional incentives to promote the Fan Pass brand
- The top three artists in October will also receive monetary prizes for first, second, and third place – $500, $250, and $150, respectively
- Friendable is focused on a 90-day growth and development strategy, taking the Company into the New Year
For the entire month of October, Friendable (OTC: FDBL), a mobile technology and marketing company focused on developing and identifying products, services, and brand opportunities that present mass-market potential and scalability, has announced a unique opportunity for artists on the Fan Pass Live Streaming artist platform. Named "Double Down" October, the contest gives artists on the platform the opportunity to double the revenue they earn for the entire month. The top three revenue-earning artists for the month will receive additional monetary prizes (https://nnw.fm/hndsF).
For every dollar that an artist earns, Friendable will match it on all ticket and merchandise sales. In addition to doubling revenue, the top three artists will receive additional cash prizes – (1) First place $500, (2) Second place $250, and (3) Third place $150. Every artist is eligible for the promotion. There are no exclusions (https://nnw.fm/ApsvB).
Robert A. Rositano Jr., CEO and Co-Founder of Friendable said Fan Pass continues to look for ways to promote its artist members while also providing unique and exclusive promotions every month that elevate their earning potential. "We believe in supporting and promoting our artists at every stage of their careers," Rositano explained. "Our latest contest/promotion is offering a 'Double Down' opportunity, sharing the effort of fan promotion with our artists while providing an additional incentive for artists to promote to their fan base, drive downloads of our app and ultimately deliver more fan subscribers."
Rositano continued by reinforcing that the platform provides a "win-win" for the artists and community – adding more content for fans. Moreover, the company is also planning to roll out more public relations, social media and influencer campaigns to raise awareness for the platform.
The current revenue structure of the Fan Pass platform for artists includes the categories of content views, merchandise sales, and ticket sales. Artists have the opportunity to earn up to 40% of the $2.99 per month subscription that fans pay (every month). The total amount they earn is related to the number of content views they receive on the Fan Pass platform.
Merchandise sales can earn artists up to 50% of all sales. Friendable offers artists a unique opportunity through the Fan Pass platform, Artist Pro Services. These services offer artists a variety of opportunities that may not be available to them otherwise. Designers will help artists develop their logo design and create merchandise specifically for the artist for a small fee.
When scheduling a live event, the revenue from the tickets sold is given to the artist – 100%. So, if an event takes place in October, artists on the Fan Pass platform have the potential of earning double the profit of the ticket sales.
Friendable is currently focused on a 90-day growth strategy, taking them into the New Year. The company has already accomplished many milestones, including releasing its version 2.0, introducing Artist Pro Services, creating an online shop where artists can buy what they need to perform, and so much more. As the Company enters the 4th quarter of 2021, its Fan Pass platform has begun extending its brand awareness and artist offering to various artist groups and genre-specific targets that include industry managers, venues, and music-related booking services.
For more information, visit the company's websites at www.Friendable.com or www.FanPassLive.com.
Please see full disclaimers on the NetworkNewsWire website applicable to all content provided by NNW, wherever published or re-published:
http://NNW.fm/Disclaimer

(0)

(0)
Friendable, Inc. (FDBL) Stock Research Links



---