Trading Summary - October 14. OTC market top tr


Post# of 2739
Posted On: 10/14/2021 5:15:37 PM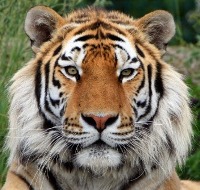 Trading Summary - October 14.
OTC market top traders who already have most of the $SFLM shares they need in the current band .0040>.0050
were
busy elsewhere
jockeying for position on multiple movers / reloaders from the Watch List -
$APRU $PRPM $PSRU $INCC $INQD $ENZC.
While all the above was going on, $SFLM had the
usual
holdback attempts from the 2 x scammers using paint downs and walked down walls. These included the
fake 12M
(twice) - as seen in the past -
put up below asks already taken out
which - when
nobody was duped to sell on the bid
- were
cancelled within a few munutes.
They were
countered by a $22.5K bid coming in
- with the
funds subsequently being used to make buys
up
to .0046.
There were a number of
large buys 2M > 5M on the ask
by
those looking to incresae their holdings
of shares
for trading in the .02 > .1+ range
on runs
during the remainder of 2021 and throughout 2022.
There was also a
3M buy at .0044
at 15:46:17
when the ask shown was .0042.
Overall on $SFLM,
longs and new interest bought
another
39.7M
shares at bottom prices in the same range
mainly .0044 > .0046.
Since the loading at bottom prices total was restarted
after the last run,
263.8M
shares have been bought
up to .0052
in
17
trading days September 22 - October 14.
New interest traders / alerters + long-term traders with significant followings
as at October 10 numbered
at least 75
- up
16
in the previous 7 days. The top 2 alone have 67K followers. I'll be updating this going forward.
https://investorshangout.com/post/view?id=6254224
Particular points they like
are:
-
Real revenue
of
$11.5M
per year.
-
Low Unrestricted
O/S of
837M.
-
How thin it is into the .01 > .02
range.
On the next run over .01,
the
degree to which $SFLM penetrates up towards .02+
will
depend on how many
of these new followers
take profits above .01.
Either way,
longs who follow my strategy will be keeping the core holding for the OTCQB uplisting
- which
will require sustaining prices above a .01 bid
- and
also some for when all 9 elements reach the same revenue level
anticipated by the CEO.
On September 16, the
9th CEO update video
was posted - linked via Twitter - and
confirmed by formal PR
on September 21.
In essence,
8 x revenue expansion planned for 2022
as explained here:
https://www.otcmarkets.com/stock/SFLM/news/SF...?id=321684
The
correct market cap price
for the anticipated revenue is
.02+ in 2021
but would be in the
.074 > .129 range in 2022
if they did
manage to get all 9 elements to the performance level of the existing SFLMaven eBay business
(plus remember more platforms coming as well).
https://investorshangout.com/post/view?id=6242203
Remember that the price difference between .0050 and .0070
is
irrelevant
when traded
at .01 > .02+
- let alone at .074 > .129.
Every 1M bought at .0050 is worth a $7K profit at .0120, $10K profit at .0150
and
$15K profit at .02.

Every 1M bought at .0050
is
worth a $69K profit at .074
or
$124K profit at .129.
All that matters is who got where
- charts are irrelevant -
and denying as many shares under .01 as possible to the new interest
that will be brought in
over the coming days, weeks and months.

Latest DD
- updated October 10 - here:
https://investorshangout.com/post/view?id=6259215
The anticipated revenue in 2021
- based on pro-rata of sales to date - is
$11.5M+.
Additional inventory on the 1stDibs
store at "BuyItNow" prices total of
$336K.
$SFLM remains my #1 Top Profit Pick for the whole of 2021
and for me is currently #2 - flip flopping #1 - behind only $ENZC.
It will now also be the #1 or #2 Top Profit Pick for the whole of 2022
(depending on $ENZC developments in the next 3 months).
I will not necessarily be doing a trading summary every day - unless there are undue manipulation attempts - as the ticker is firmly under control and just awaiting the next run into the .01 > .02 range.
All significant posts here get repeated in
7 forums
monitored at all times by the top OTC traders. iHub has been deliberated marginalized due to time-wasting nonsense there with all serious interest successfully directed to here over the last several months - with typically 500 > 700+ views per day.
Next auction is tonight
- expecting around
$250K for the week
ending Octonber 15 - I'll be updating the 2021 total revenue at the weekend.

(0)

(0)
SFLMaven, Inc. (SFLM) Stock Research Links



---
"Per Ardua Ad Astra" - "Through Adversity To The Stars"

A very apposite motto for those who trade successfully in the OTC market..

All posts are my opinion - trade at your own risk.