Next up on the Verb IR Calendar... https://ir.v


Post# of 24209
Posted On: 10/14/2021 12:36:33 PM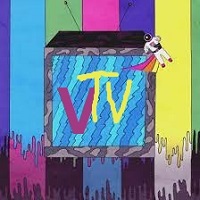 Next up on the Verb IR Calendar...
https://ir.verb.tech/news-events/ir-calendar
Annual Meeting of Stockholders
OCT 22, 2021 11:00 AM PDT
I voted a few weeks back
The one question you might be wondering that wasn't in the proxy.
Does Verb announce pre-earnings before, the day of or after.
We are about 4 weeks away from Q3 earnings. Shareholder meeting is the week before.
Keep the stuck shorts guessing Rory as it confuses the heck out of them
BTW, I love the new IR site that was launched a few weeks ago. Calendar is handy. The historic data great.
https://ir.verb.tech/stock-data/historical-data
Wonder why they added the VWAP to it

(16)

(0)
Verb Technology Company, Inc (VERB) Stock Research Links



---
"Do your own DD and don't get your investment advice off of a message board"
You got a complaint?
Make it loud and clear...
File a SEC Complaint