All of you SOB's holding thru thick n thin, up a


Post# of 58783
Posted On: 10/14/2021 9:32:15 AM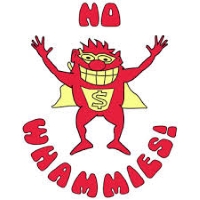 All of you SOB's holding thru thick n thin, up and down, around the bend will eventually be rewarded,the word soon is a terrible awful, even a dirty word that means nada. It happens when it happens, we all still believe because we are holding …..been holding this long, crazy to sell now on a Pink Current UNVC, been here awhile, my sharers are my business and yours are yours. I am sure many here are not up big $$$ or maybe down a touch which can be stressful in its own right, looking at the friend or family member for 100th time…with the Doc said train….SOON..OH LORDY…
F it, there is life going on around us and Doc will come thru…I have zero doubt, hold for gold team UNVC…our day will eventually arrive but there will be zero predictions when from me, color me clueless, just smart enough to know what I own….I just hope SOOOOOOOOON!
Best of luck on our future endeavors with financial independence which we have 100% earned…..

(9)

(1)
Univec Conglomerate Inc (UNVC) Stock Research Links



---