Friendable Inc. (FDBL) and Lobeline Communications


Post# of 313
Posted On: 10/05/2021 4:32:22 PM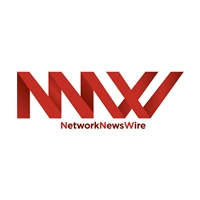 Friendable Inc. (FDBL) and Lobeline Communications Partner to Promote and Expand Reach of Fan Pass Platform
- Lobeline is Los Angeles-based with reach that extends from California to New York, Chicago, and Canada
- Fan Pass has released version 2.0, and continues the implementation of the Company's growth strategy
- Artist Pro Services fuel this growth strategy with the inclusion of custom logo, merchandise and promotional designs
To help facilitate its Fan Pass live streaming artist platform's growth strategy and brand-building efforts, mobile technology and marketing company Friendable (OTC: FDBL) announced that it was contracting a new public relations and digital partner, Lobeline Communications. The addition of Lobeline will help provide more exposure to what Fan Pass has to offer artists and fans alike (https://nnw.fm/weIhU).
Lobeline was founded by Phil Lobel, a former concert promoter, and serves the entertainment industry and music-related clients with PR, social media, and influencer marketing campaigns. Lobeline's primary location is in Los Angeles, California, with additional offices reaching San Francisco, New York, Chicago, and Toronto, which can help extend the reach of Fan Pass across the country and international borders.
The Fan Pass platform was founded by Robert A. Rositano Jr. ("CEO") and his brother Dean Rositano ("CTO") in July 2020. Together, they wanted to provide a virtual stage for musicians and their fans to come together. Since the original launch, Fan Pass has released version 2.0 of their new mobile and desktop applications, upgraded the experience for both artists and fans, and is continuing to move forward with their artist and fan acquisition outreach and monthly promotional contests that pay the artist to perform.
According to Robert A. Rositano, the addition of Lobeline is a step in the right direction for Fan Pass, and the execution of the plan previously commenced. "We feel Fan Pass has secured the absolute correct partner for the Company's growing needs in this entertainment sector and will continue adding to what is already a very talented and diverse team as we look to take advantage of several existing and new opportunities that we are currently engaged in. Our team is excited about these next stages of growth and expansion," he explained.
Fan Pass offers artists multiple avenues to earn revenue, including a piece of the monthly subscription fee that fans pay to access their favorite artist's content, merchandise, and exclusive events. Artists have the tools they need to create, stream, and promote their art using the streaming gear and other services available in a one-of-a-kind Artist Pro Services shop.
Fan Pass Artist Pro services offer artists unique tools to promote their music and brand. These services include artist/band logo, merchandise, and marketing designs. Each comes with three tiers to choose from and ranges in pricing from just under $50 to $400 depending on the level of services needed. The process is easy – artists fill out the form in the Pro-Services section, designers create mock-ups for the artist to review, and once the changes have been finalized, the artist approves the final graphics. In the future, Fan Pass also plans to add non-fungible tokens ("NFTs"), increasing the revenue opportunities of the artists currently on the platform.
For more information, visit the company's websites at www.Friendable.com or www.FanPassLive.com.
NOTE TO INVESTORS: The latest news and updates relating to FDBL are available in the company's newsroom at
https://nnw.fm/FDBL
Please see full disclaimers on the NetworkNewsWire website applicable to all content provided by NNW, wherever published or re-published:
http://NNW.fm/Disclaimer

(0)

(0)
Friendable, Inc. (FDBL) Stock Research Links



---