Friendable Inc. (FDBL) Changing How Musical Artist


Post# of 313
Posted On: 09/30/2021 3:59:55 PM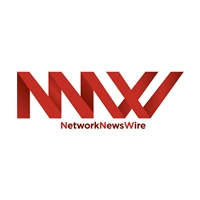 Friendable Inc. (FDBL) Changing How Musical Artists Earn Revenue in an Industry That Is Constantly Changing

- Some social media platforms, like TikTok, pay artists for their music, but the amounts are insignificant, and an artist's musical track would have to be used hundreds of thousands of times to make a decent profit
- Friendable's Fan Pass Live provides artists an online platform to share their music content and earn a profit
- Artists earn on Fan Pass through fan subscriptions, merchandise sales, ticket sales, and more
- Fan Pass artists have access to Pro Services that include logo design and merchandise, as well as social media promotions for upcoming events
2020 was a year of change (and growth) for the music industry. Streaming replaced in-person shows, and artists were forced to adapt and evolve to stake a piece of the revenue. Fast-forwarding to today, live streaming shows and other events are the new normal. More and more artists are entering the virtual stage without representation, simply going online to do what they love and earn money in the process.
Artists don't have to rely solely on social media platforms like TikTok, with revenue structures that constantly change, to gain recognition for their craft. For example, TikTok does pay its artists revenue, but it is based on the number of times their song is used to make a video. Each time the track is used to create a video, it is considered a "creation," the metric value in which TikTok measures popularity for revenue purposes. To make a living off of TikTok alone, artists would need to secure hundreds of thousands of creations each month (https://nnw.fm/w6SHQ).
A more attractive and lucrative revenue-generating option available for up-and-coming artists is the Fan Pass platform, launched in July 2020 by Friendable (OTC: FDBL). On the Fan Pass streaming artist platform, artists can build up a fan base, gain access to merchandising, and earn revenue while doing what they love. Each artist has the opportunity to earn revenue from the monthly subscription fee that fans pay to gain access to the Fan Pass artist catalog, merchandise purchases, and even 100% of ticket sales for exclusive live-streamed content and videos on-demand.
Artists also have access to premium equipment available for purchase and exclusive Artist Pro Services. The Artist Pro Services are offered in three tiers – basic, standard, and a premium-style option. Each is priced accordingly and offers artists options for logo design, merchandise designs, and marketing material. The process is easy to get started. Artists fill out a form answering survey questions, the prototype is created, and artists then communicate what they like, don't like, or want to be changed. Packages are even available for social media promotion of upcoming events. Prices range from $45 for a social ad/announcement design to promote the next three events to a $400 pro merch collection with five high-resolution designs placed in the store on any five merchandise items available.
Friendable is currently implementing a 120-day plan that strategizes growth for the Fan Pass platform. The company has already accomplished creating and releasing version 2.0 of the platform, gaining acceptance from the Apple Store and Google Play Store for the new application, and launching a brand awareness campaign, among others. Additionally, Fan Pass has begun promoting Pro Services to help artists receive revenue for doing what they love.
With this approach and the wealth of services and benefits available, Fan Pass is in a unique position to disrupt the music streaming market, an expanding sector that is growing in value from $20.6 billion in 2019 to an anticipated $60.5 billion by 2026 (marking a CAGR of 16%). The immediate increase for this market segment is due to the increased availability of the internet and access to online content through services like Fan Pass (https://nnw.fm/IDxVm).
For more information, visit the company's websites at www.Friendable.com or www.FanPassLive.com.
NOTE TO INVESTORS: The latest news and updates relating to FDBL are available in the company's newsroom at
https://nnw.fm/FDBL
Please see full disclaimers on the NetworkNewsWire website applicable to all content provided by NNW, wherever published or re-published:
http://NNW.fm/Disclaimer

(0)

(0)
Friendable, Inc. (FDBL) Stock Research Links



---