Friendable Inc. (FDBL) Releases Radio Ads to Build


Post# of 313
Posted On: 09/23/2021 4:52:14 PM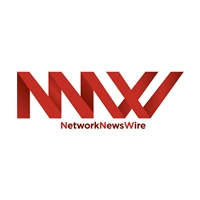 Friendable Inc. (FDBL) Releases Radio Ads to Build a Foundation of Brand Awareness for Fan Pass Platform
- The initial campaign is designed to help deliver the company's brand messaging to artists and fans worldwide
- The company is using the brand awareness foundation to build additional campaigns digitally, on social media, and for advertising purposes
- The new version of the Fan Pass platform offers artists the resources needed to expand their musical offering on a more professional level
Friendable (OTC: FDBL), a mobile technology and marketing company focused on providing artists with a platform to share their music and fans a place to find their favorite artists, all in one place, has kicked off the first phase of a brand awareness campaign for its Fan Pass artist streaming platform. In the first phase, the company has released 15- and 30-second radio spots on Spotify and other programmatic networks (https://nnw.fm/5PNVa).
These radio spots are a part of the 120-day plan put together by the company, which included the release of version 2.0 of the platform. Their goal is to deliver the company's brand messaging to artists and global fans and music lovers who are constantly on the lookout for new artists and music. "Following the release of our all-new version 2.0 of the Fan Pass platform, we have now taken the necessary steps to ensure our platform is stable, our service offerings are sound, and the support tools are in place to provide a superior experience for both artists and fans," Friendable CEO Robert A. Rositano Jr. commented about the radio ads. "Now, it's time to begin promoting our brand and mission with the release of these two radio spots, which are just beginning to run on various networks, including Spotify."
The radio spots are only the beginning of the company's digital campaign. Having the foundation of brand awareness comes before the specific and direct artist or fan acquisition campaigns as a part of the overall strategy. Rositano finds that it is more impactful to the company, to begin with, some "spot-driven" messaging coming behind the initial direct digital media, social media influencer, and general advertising campaigns to target the fan acquisition and artist signups. Also in the works is a public relations outreach strategy to enhance the multi-phase approach of making Fan Pass a household name.
Fan Pass is providing a live-streaming platform that thousands of artists, independent and more established, have signed up for since its inception. Friendable commenced its 120-day plan with the release of Fan Pass platform version 2.0 in July 2021 – exactly one year from its initial release. Additionally, the company released a new mobile app which was approved by Google Play and Apple Stores for download.
Besides being a live music streaming platform, Fan Pass offers artists various resources that allow them to advance in their art. Artists can take advantage of the Pro Services offered on the Fan Pass platform to help build their brand, attract more fans, and earn income as musicians with the quality branding resources needed. Categories available on the Pro Services page include Artist/Band Logo Design, Merch Design, and Marketing Materials. These range in pricing from $45 for a social ad/ announcement design to promote the next three events all the way to a $400 pro merch collection with five high-resolution designs placed on any five merch items available.
Streaming gear is also available for artists (at all levels) on the Fan Pass platform. Artists can purchase new streaming equipment, create their events, or purchase replacement lighting – the opportunities and resources are endless for artists coming to the platform. Pricing for the items begins at $9.95 and up, offering artists a music-centered place to access some of the best gadgets to fine-tune their craft. Friendable intends to continue making more options available to artists and fans as its 120-day plan draws closer to completion.
For more information, visit the company's websites at www.Friendable.com or www.FanPassLive.com.
NOTE TO INVESTORS: The latest news and updates relating to FDBL are available in the company's newsroom at
https://nnw.fm/FDBL
Please see full disclaimers on the NetworkNewsWire website applicable to all content provided by NNW, wherever published or re-published:
http://NNW.fm/Disclaimer

(0)

(0)
Friendable, Inc. (FDBL) Stock Research Links



---