Friendable Inc.'s (FDBL) Fan Pass Builds Relatio


Post# of 224
Posted On: 09/15/2021 4:07:42 PM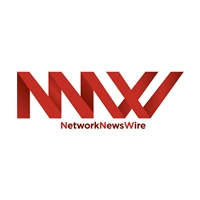 Friendable Inc.'s (FDBL) Fan Pass Builds Relationships Between Music Artists & Fans as Platform Grows
- Despite the challenges posed by the COVID pandemic during the past year and a half, music artists have continued producing content and fans have increased their efforts to connect with that content
- Analysts forecast that in the larger entertainment streaming industry, market revenues will grow from the $50 billion recorded early last year to $240 billion by the end of the decade
- Entertainment technology innovator Friendable Inc. has built a platform to capture a share of the streaming market for music artists, helping artists build their own brands and monetize their performances and content in turn
- While the pandemic is widely viewed as the impetus for the astronomical growth of the streaming industry, analysts anticipate the growth trend will continue well beyond the end of the pandemic
- Fan Pass has signed thousands of artists to the platform during the past year, welcoming independent as well as more established artists in an open market opportunity that costs viewers only a few dollars a month
The rapid upscaling of the streaming subscriber market during the ongoing COVID pandemic has now become a pivot point for major companies anticipating that the pandemic will end but the livestream model will continue onward. The merged Warner Bros. Discovery brand's recent declaration that its existing and planned content is popular enough to drive ongoing revenues through subscriptions despite the consumer trend toward cord-cutting highlights business directives outlined by a multitude of other services in the realm such as Disney+, Paramount Plus and Netflix (https://nnw.fm/UgiAH).
Telemedia Online reported Sept. 13 that the video streaming market is expected to grow from the $50 billion revenue mark it posted in early 2020 to "a whopping $240 billion by 2030" with a CAGR in excess of 21 percent as consumers seek entertainment beyond the large original content creators, increasing their use of all major platforms, including social media sites like Instagram and YouTube as working from home also becomes a more common part of their daily lives (https://nnw.fm/YRQky).
As part of this societal trend groundswell, marketing and mobile entertainment technology innovator Friendable (OTC: FDBL) has pivoted its operating model for building connections between people, working to sell off its once-flagship dating app while turning its attentions toward an emerging platform for driving multi-faceted networking between music artists and their fan consumers.
Friendable is nearing the end of a 120-day buildup strategy for the company, launching version 2 of its Fan Pass mobile and web applications with new tech tools to help artists boost their personal brand, increasing public media campaigns, and adding industry talents, partners and BOD support, among other things (https://nnw.fm/IYGfy).
The company was founded by brothers Robert A. Rositano Jr. and Dean Rositano, who have decades of experience working together on technology-related ventures and a background in the music performance industry.
"We had started working on Fan Pass years ago as we started Friendable and launched the company with another mass market opportunity in the dating space. We have pivoted as we developed celebrity relationships and other partners in the artist arena," Robert, the company's CEO, told SmallCapVoice in a July interview (https://nnw.fm/WE8Xe). "From early days … we've formed many relationships in the entertainment community and we've done various different things in music over our careers, so it's timely that the pandemic led us back kind of to our roots."
Fan Pass has expanded its offering with Artist Pro, a suite of services designed to help artists earn a living at a time when live performances are affected by public gathering restrictions. Through Fan Pass, artists can monetize their performances online, create and sell customized merchandise, provide fans with opportunities to not only see performances but gain VIP access to select elements of the artists' events, and take a direct hand in their own brand development. Artist Pro is currently offered at $8.99.
"I get these questions as well: 'Well, what about as the pandemic lifts and the vaccinations become more widespread?'" Robert Rositano Jr. told SmallCapVoice. "Live events are opening back up. Concerts are coming back in play. That's what Fan Pass was all about to begin with before the pandemic hit. Fan Pass was all about taking behind-the-scenes or backstage experiences and bringing them to a fanbase that is typically global when we look at a music artist. And a lot of these fans are geographically challenged or maybe not financially able to attend the backstage meet and greet."
For more information, visit the company's websites at www.Friendable.com or www.FanPassLive.com.
NOTE TO INVESTORS: The latest news and updates relating to FDBL are available in the company's newsroom at
https://nnw.fm/FDBL
Please see full disclaimers on the NetworkNewsWire website applicable to all content provided by NNW, wherever published or re-published:
http://NNW.fm/Disclaimer

(1)

(0)
Friendable, Inc. (FDBL) Stock Research Links



---