InnerScope Hearing Technologies Inc. (INND) Brings


Post# of 157
Posted On: 09/15/2021 4:04:19 PM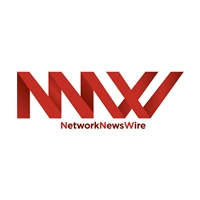 InnerScope Hearing Technologies Inc. (INND) Brings "Direct-to-Consumer Hearing Technology," Poised to Disrupt Notoriously Underserved Hearing Aid Market
- Hearing aids are prohibitively expensive for millions of Americans due to market concentration and the requirement that people must see a medical professional before purchasing hearing aids
- INND's marketing strategy brings the "Direct to Consumer" model to the hearing aid market amid growing recognition that the current traditional model may not be sustainable
- Matthew Moore, company's CEO, was featured on New to the Street, explaining how the company is committed to helping people get the hearing aids they need at significantly lower costs
In a recent feature on New to the Street, Matthew Moore, InnerScope Hearing Technologies (OTC: INND)'s CEO, informed the audience how the company remains committed to change the lives of millions of Americans with hearing impairment, helping them get the hearing aids they need at a fraction of the cost compared to the traditional hearing healthcare clinics (https://nnw.fm/RcDwW). Although 48 million Americans suffer from hearing loss, the market appears notoriously underserved. The price of hearing aids, which for many is a medical necessity, is so steep that only 14% of people with hearing problems use them (https://nnw.fm/9FhDW), which created the UnderServerd Hearing Aid Market. For millions of Americans and their families, quality of life can be severely impacted, as hearing impairment can often lead to new health issues, including early onset of dementia.
The costs of one hearing aid alone can range from $1,000 to as much as $6,000, that's usually not including additional expenses that can occur, such as hearing tests, follow-ups, and ongoing support from healthcare professionals (https://nnw.fm/hcQvM). As those costs are often not covered by health insurance, it is no surprise that many people forego getting hearing aids.
One of the key drivers of these prohibitive costs keeping the millions of Americans from getting the necessary hearing help is that consumers must get them from a doctor or a specialist, a major barrier that prevents competition and keeps hearing aids extremely expensive. For example, the four largest hearing aid manufacturers control 84% of the global hearing aid market.
InnerScope Hearing Technologies is positioned and poised to disrupt the traditional hearing aid market model and bring hearing aid devices straight to consumers' by shifting hearing care out of the clinics to online, shipping directly to consumers homes or, through an instore model using InnerScope's innovative point of sale Hearing Screening Kiosks, located in large retail chains and pharmacy chains. As a result, InnerScope is emerging as a disruptive leader in the so-called "Direct-to-Consumer Hearing Technology Market."
In a recent feature on New to the Street, Matthew Moore, InnerScope's CEO, explained how the company's marketing strategy is centered around helping people get the hearing aids they need, selling at a fraction of the cost of those sold by the major competitors. Given the lack of Medicare and private insurance coverages or limited coverage on hearing aid devices, InnerScope makes it possible even for those with limited budgets to buy superior quality hearing aids directly for as little as $44 per month (from the company's website). In addition, InnerScope recently launched its hearing aids and related hearing products on FSAstore.com, HSAstore.com, and WellDeservedHealth.com, for the 70 million consumers enrolled in flexible spending accounts ("FSA"), health saving accounts ("HSA"), and employers' health incentive programs.
For more information, visit the company's website at www.INND.com and the company's e-commerce website: www.MyHearIQ.com.
NOTE TO INVESTORS: The latest news and updates relating to INND are available in the company's newsroom at
https://nnw.fm/INND
Please see full disclaimers on the NetworkNewsWire website applicable to all content provided by NNW, wherever published or re-published:
http://NNW.fm/Disclaimer

(0)

(0)
Innerscope Advertising Agency Inc (INND) Stock Research Links



---