AmpliTech Group Inc. (NASDAQ: AMPG) Expanding Thro


Post# of 113
Posted On: 09/15/2021 4:02:44 PM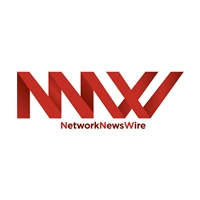 AmpliTech Group Inc. (NASDAQ: AMPG) Expanding Through Focus on Quality, Performance, Hyper-Growth Opportunities
- AmpliTech Group Inc. was recently featured in a Simply Wall Street article that observed multiple instances of insider buying
- Insider buying demonstrates that insiders believe in the company and anticipate the value of its shares will increase
- AmpliTech received two follow-on orders in June and July and reported a 117% quarter-over-quarter revenue increase in Q2 2021
- The company is making strategic investments to position it for hyper-growth opportunities across several markets
A recent Simply Wall Street article on AmpliTech Group (NASDAQ: AMPG) observed that in the last 12 months, multiple insiders acquired the company's stock in large numbers – but did not sell (https://nnw.fm/0Ds0K). Known as insider buying, this practice typically demonstrates that insiders – people with inside knowledge of a public company – believe in the organization and anticipate the share's value will increase.
The article came just a few days after AmpliTech released financial results for the second quarter and the first six months of 2021. The results, along with crucial developments throughout the last year, suggest the factors that could spawn the expected increase in value.
A company that designs, develops, and manufactures custom radio frequency components for different markets, AmpliTech was founded in 2002 by president and CEO Fawad Maqbool. Since then, it has built a strong reputation anchored on performance and quality and embodied by recent achievements.
On February 17 this year, for instance, the company's common stock commenced trading on NASDAQ in what the company's website notes "will help take our products to a broader and more global customer base, bringing cutting-edge technology to the masses and improving everyday quality of life for us all" (https://nnw.fm/D5YcX).
Even so, the company is already enjoying long-term relationships with several global customers. On July 29, AmpliTech secured $0.5 million in follow-on orders for custom Low Noise Amplifiers ("LNAs") for a global high-speed satellite broadband services provider. According to Maqbool, the customer recognizes the value of AmpliTech's industry-leading performance and reliability to deliver data and communications unimpacted by environmental interference (https://nnw.fm/uvClF). This order came a little over a month after it had announced June 24 a similar follow-on order for its LNA technology from a Fortune 500 global defense and aerospace customer (https://nnw.fm/wjGKu).
Following the June 24 announcement, Maqbool expressed pride in the fact that AmpliTech's performance, quality, and return on investment of its solutions continued to earn repeat business from global leaders.
Further, AMPG's focus on quality has also seen it garner numerous Supplier Quality awards, including a Best Technology Award from one of the industry's leading trade magazines.
The company anticipates growing business activity as well as increased customer demand as the economy reopens. Already, according to Maqbool, the gradual return of customer prospects has had a positive effect on the company's financials. "Our Q2 results reflect initial benefits of our significantly enhanced financial position and the gradual return of customer prospects to more normal planning and procurement activity for projects where our low noise amplifier solutions can deliver game-changing performance and ROI," he stated.
For the three months ended June 30, 2021, AmpliTech reported $1.02 million in revenue, up from $660,699 reported in Q2 2020, representing a 55% increase. It also increased 117% when compared to Q1 2021 results. Gross profit increased 52.5% to $344,623 in Q2 2021 up from $225,998 in Q2 2020, reflecting the increase in revenue (https://nnw.fm/yorqu).
According to Maqbool, the company is making strategic investments in product development, sales and marketing, and personnel and infrastructure to better position AmpliTech for hyper-growth opportunities seen across several markets, including the build-out of true 5G infrastructure, quantum computing, space exploration, and satellite communications (SATCOM).
Grandviewresearch anticipates that the SATCOM market, estimated at $66.63 billion in 2020, will grow at a 9.8% CAGR from 2021 to 2028 to reach $137.63 billion (https://nnw.fm/4CDfd). It also projects that the global 5G infrastructure market, valued at $2.64 billion in 2020, will grow at a 49.8% CAGR from 2021 to 2028 (https://nnw.fm/HtQm6).
The global quantum computing market is expected to grow from $472 million in 2021 to $1.77 billion in 2026, marking a 30.2% CAGR (https://nnw.fm/XhZOs). This projection is based on analysis by MarketsandMarkets, which has also published numerous market reports showing that multiple segments of the space exploration market will experience more than 15% CAGR during the forecast periods, which run until the mid-2020s (https://nnw.fm/3YQ12).
"AmpliTech has a rich history in the design of microwave amplifiers and components, including a wide variety of product lines, from LNAs and MPAs (Medium Power Amplifiers) to broadband telecom amplifiers for the microwave and fiber optic communication firms," reads the company's website.
For more information, visit the company's website at www.AmpliTechInc.com.
NOTE TO INVESTORS: The latest news and updates relating to AMPG are available in the company's newsroom at
https://nnw.fm/AMPG
Please see full disclaimers on the NetworkNewsWire website applicable to all content provided by NNW, wherever published or re-published:
http://NNW.fm/Disclaimer

(0)

(0)
AmpliTech Group Inc. (AMPG) Stock Research Links



---