Has anyone else received a snail mail proxy card f


Post# of 105437
Posted On: 09/15/2021 2:49:46 PM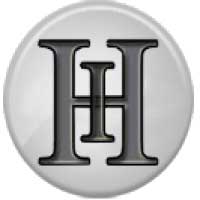 Has anyone else received a snail mail proxy card from the 13d group?

It clearly shows what they want it to show in how many stock purchases have happened for each potential board member. There is over 6 pages of stock sale/purchases by Jeff Beaty and almost half that much for Thomas Errico. What it doesn't show is when they bought in or what year or show any trading after June 30th 2021. Where we mostly suspect they kept selling to drop the stock price over the past few months. Smoke and mirrors they have used again in hiding their recent buying and selling of Cytodyn stock. It's planned this way to not alert the shareholders of the potential of them keeping the stock price depressed and not allowing it to gain any value or so we suspect.

I have to say to all of us that received this snail mail proxy voting card from the 13d group to ignore this solicitation and wait for the official ballot that comes from the company.

I also believe they are grasping at straws by sending this out wishing for a much bigger response than they are getting from the email solicitation and this snail mail attempt at stealing votes. It's a last breath before sinking into the abyss of being non-relevant in my opinion.

Maybe they hope a small response would be better to show a judge in court that they have minimal support in hopes of getting approved to be included in the true BOD vote mailed by the company. All though not likely with their attempts to skirt the bylaws and the SEC rules and laws. They aren't looking to trust worthy to me… how trustworthy will they look to a judge? Are we really suppose to trust them to run our company when they have no biotech experience at all? That's just ridiculous.

Let's hope the judge realizes they don't have the needed support and see through the group as to what their true motives are. One that doesn't favor the shareholders just their group of self enrichment seeking investor group. I hope everyone can see though the smoke and see what the majority of us have found out about this group. It's no secret that they don't have the best interest of the shareholders in mind. This is a self serving attempted coup.

(14)

(0)
CytoDyn Inc (CYDY) Stock Research Links



---