$AGYP article out this AM! >> Allied Energy Cor


Post# of 28291
Posted On: 09/15/2021 9:26:37 AM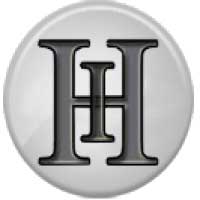 $AGYP
article out this AM! >>
Allied Energy Corp (OTCMKTS:AGYP) Among Top Performers in Hot Oil Sector
Crude oil prices are rising. WTI and Brent are both over $70 as the commodity heats back up in what has been a record year. The recent movement in price is based on Industry Data showing an unexpectedly large drawdown in crude oil stocks in the United States, the world's largest oil consumer, as analysts expect demand to recover due to widening vaccine roll-outs.
This momentum could continue according to Goldman Sachs global head of commodities research, Jeff Curie, who recently appeared on Bloomberg Markets and said "The potential for oil prices to explode to the upside is increasing, particularly if you don't get Iran."
Rising oil is good news for investors in oil exploration stocks, as prices for their commodity will increase, and more eyes will focus on the sector. The top-performing oil exploration stocks this year include Northern Oil & Gas, Inc. (NYSE:NOG) (3,152% 1-year return), SM Energy Co (NYSE:SM) (967% 1-year return), Enservco Corporation (NYSE:ENSV) (786% 1-year return), and TransGlobe Energy Corporation (NASDAQ:TGA) (292% 1-year return).
One of this year's top performers in the oil exploration sector is a company you might not know, Allied Energy Corporation (OTCMKTS:AGYP), the company is up a whopping 4,250% over the past 52 weeks. The company went from a sub-penny in 2020 to its current price of $0.335 where the company seems well supported. The 1 year high for AGYP is 83 cents, and there is reason to believe the stock may start climbing back to that high as oil prices explode.
On July 16th, AGYP released a new study by Petroleum Engineer Mark McBryde, detailing the Proved, Probable and Possible resources in the company's two North Texas leases.
The company's two leases are the Green Lease and the Annie Gilmer Lease.
In the study, McBryde found a total of $32,757,900 in Proved, Probable, and Possible Reserves. These prices were actually a conservative estimate of oil barrels priced at $46.26. Oil is currently around $70 per barrel, so considering the two leases' potential at $70 per barrel the new grand total would be $49,568,804 that's 51% higher than AGYP's conservative estimate.
With more and more analysts calling for an oil price explosion like Bank of America strategist Francisco Blanch who said earlier this year "we could see $100 barrels again, and we stand by that.", oil stocks could be in for a bullish end to 2021.
At $100 per barrel AGYP's oil reserves would be well over $70 million.
AGYP is closing in on production, and a recent string of tweets shows the company's Green Lease wells are being pumped.
Visit
https://twitter.com/AlliedEnergyCo1
to see more tweets.
https://topnewsguide.com/2021/09/15/allied-en...il-sector/

(0)

(0)
---