Trading Summary - September 14. Most OTC market


Post# of 2593
Posted On: 09/14/2021 6:47:16 PM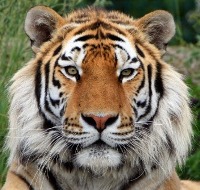 Trading Summary - September 14.
Most OTC market top traders needed to be elsewhere again
today - initially on
$INCC then on the #2 Top Profit Pick of 2021 $PSRU
which
ran 272% on the start of its breakout from .0033 towards .02+
- so on
$SFLM
the manipulator walked asks down
as usual.

New Watch List interest captured by the $PSRU alert
then
also made a number of 1M buys on the $SFLM
walked down asks.
New interest
- now also including the
owner of one of the "by invitation" Whale Team
rooms -
bought another 8.6M
both from the walked down asks and also by bidding -
in the slightly higher
status quo
bottom range of .0038 > .0042.
Another couple of alerters with significant followings
- one of them has
6,818
followers - have
recently discovered $SFLM
with its
real revenue of $11.6M
per year,
low Unrestricted O/S
of
793M,
and
how thin it is into the .01 > .02
range. This
new interest
has already resulted in
98.7M
being bought in just
16
trading days August 23 to September 14.
On the next run over .01,
the
degree to which $SFLM penetrates up towards .02+
will
depend on how many
of these new followers
take profits above .01.
Either way,
longs who follow my strategy will be keeping the core holding for the OTCQB uplisting
which will
require sustaining prices above a .01 bid.
The
correct market cap price
for the anticipated revenue is
.02+.
Several other OTC market top traders
- also all with a significant following - were
already watching
and liking / retweeting all updates.
OTC market top traders who already have most of the $SFLM shares they need for their profit targets at .02+ and later on uplisting to OTCQB are being
re-alerted
daily in their respective forums regarding the continuation of the move off the bottom.
Remember that the price difference between .0050 and .0070
is
irrelevant
when traded at
.01 > .02+.
Every 1M bought at .0050 is worth a $7K profit at .0120, $10K profit at .0150
and
$15K profit at .02.
All that matters is who got where
and
denying as many shares under .01 as possible
to the
new interest that will be brought in over the coming days, weeks and months by MZ Group
contacting investors on their database and through investor symposiums.
Latest DD
- updated September11 - here:
https://investorshangout.com/post/view?id=6238060
The
anticipated revenue in 2021
- based on pro-rata of sales to date - is
$11.6M+.
$SFLM remains my #1 Top Profit Pick for the whole of 2021
and for me is currently #2 - flip flopping #1 - behind only $ENZC.
I will not necessarily be doing a trading summary every day - unless there are undue manipulation attempts - as the ticker is firmly under control and just awaiting the next run into the .01 > .02 range.
All significant posts here get repeated in
6 forums
- another "by invitation only forum added recently - monitored at all times by the top OTC traders. iHub has been deliberated marginalized with all serious interest directed to here.
There are
5 x auctions in September
so we can
expect another $1M+ revenue this month
and there is
a good chance Q3 will beat Q2
which
in turn already beat Q1.

There are
3 x auctions remaining.

(0)

(0)
SFLMaven, Inc. (SFLM) Stock Research Links



---
"Per Ardua Ad Astra" - "Through Adversity To The Stars"

A very apposite motto for those who trade successfully in the OTC market..

All posts are my opinion - trade at your own risk.