Dismal Jobs Report Boosts Gold While Depressing Do


Post# of 127
Posted On: 09/14/2021 4:48:17 PM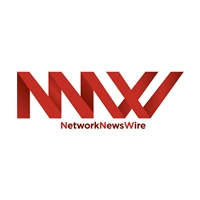 Dismal Jobs Report Boosts Gold While Depressing Dollar
Forecasts released earlier in the year estimated that the U.S. economy would introduce 735,000 jobs in August. However, a report released last week found that last month only about 233,000 jobs were added. This was well below the forecast and is the smallest gain thus far.
The dollar fell after the report was released, which in turn boosted the demand for metals such as gold, which hit a four-week high of $1,820.45.
Gold futures also increased by roughly 1% to $1,833.80 while palladium increased slightly, to reach $2,407. Spot silver also increased by about 2%, hitting $24.40 per ounce while platinum also gained. In addition, aluminum hit $2,728 per metric ton on the LME.
Amid global economic recovery from the coronavirus pandemic, bullion has had a slow summer. The precious metal has found it hard to gain traction as concerns about central banks diminishing monetary stimulus increase. Before the report's release, Ross Norman, an independent analyst, stated in an interview that the market was consolidating ahead of the nonfarm payrolls report, noting that a figure lower than 650,000 jobs would be bullish for precious metals, particularly for gold.
As the report drives the price of gold even higher, worries about a weakened recovery and the delta variant's spread raise inflation alarms and decrease the strength of the dollar even further. This could establish a fourth-quarter recovery for the yellow metal.
A report released in late August by the World Gold Council states that various commodities have different functions, all of which offer a degree of diversification in an investment portfolio. It also observed that while some commodities protect against currency devaluation, others hedge against inflation, and while some are every-day products, others have technological applications or are viewed as luxury goods; however, of all precious metals, only gold can carry out all of these functions.
Precious metal exposure can help protect a portfolio from potential woes, especially with economic turmoil likely in the future. Investors seeking ETF options in gold can consider the PHYS (the Sprott Physical Gold Trust). Sprott also has the PSLV (the Sprott Physical Silver Trust), available for investors looking for silver exposure.
The Fed is planning on meeting near the end of September. The economic data released ahead of the meeting is now the primary focus of many. Last week, the chair of the Federal Reserve Jerome Powell stated that a decrease in monthly bond purchases could start this year as the labor market made more progress. Precious metals sector players such as Asia Broadband Inc. (OTC: AABB) are likely to be buoyed by the effects that the current economic data is having on the precious metals market.
NOTE TO INVESTORS: The latest news and updates relating to Asia Broadband Inc. (OTC: AABB) are available in the company's newsroom at
https://ibn.fm/AABB
Please see full terms of use and disclaimers on the MiningNewsWire website applicable to all content provided by MNW, wherever published or re-published:
https://www.MiningNewsWire.com/Disclaimer

(0)

(0)
Asia Broadband Inc (AABB) Stock Research Links



---