New Prototype Device Eliminates Radiation Exposure


Post# of 25
Posted On: 09/14/2021 4:43:43 PM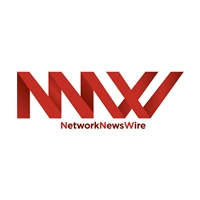 New Prototype Device Eliminates Radiation Exposure from Breast Cancer Screening
Breast cancer is the second-leading cause of cancer death in women. Now scientists at the University of Waterloo have designed a system that could help save the lives of many women by routinely screening them for breast cancer without exposing them to radiation. This new and inexpensive technology uses artificial intelligence ("AI") software and harmless microwaves to detect small early-stage tumors in minutes.
Some studies have found that small tumors can be aggressive, which makes it even more important for women to begin screening for breast cancer regularly.
A professor of electrical and computer engineering at the institution, Omar Ramahi stated that the team's top priority was to make the system's detection-based modality inexpensive and fast. The prototype device costs less than $5,000 to build and is comprised of a 15 cm2 small sensor placed in an adjustable box under an opening in a padded examination table.
Patients will be instructed to lie face down on the examination table. That way, one breast is positioned in the box. Once the breast is in the box, the sensor will emit microwaves that are bounced back and processed on a laptop by artificial intelligence software. The sensitivity of the system allows it to detect anomalies that are smaller than a centimeter in diameter, by comparing the tissue composition of both breasts.
Ramahi explained that a positive result would prompt referral for more expensive tests using magnetic resonance imaging or mammography, while a negative result could rule out cancer. A mammograph takes images of a patient's breast in order to detect any tissue abnormalities or tumors. Physicians use mammograms to look for early signs of breast cancer. Ramahi added that if women were regularly screened, possible issues could be caught sooner, noting that the system complemented current technology and reserved more expensive options for when they were needed.
The device would also enhance patient comfort, eliminate radiation exposure, allow for earlier diagnoses and decrease patient wait times. In addition to this, it would also save healthcare systems money because of its ease of use and low cost; it would also significantly increase assess to screening.
The scientists have begun a company dubbed Wave Intelligence Inc. of Waterloo, and applied for a patent, which will allow the system to be commercialized; it will also allow for trials on patients to start in six months. Planned rounds of preparatory testing include the use of phantoms, which are artificial human torsos.
The cancer screening sector is seeing a lot of growth, with multiple companies, including AnPac Bio-Medical Science Co. Ltd. (NASDAQ: ANPC), focusing on developing devices and technologies which democratize and modernize cancer diagnostics.
NOTE TO INVESTORS: The latest news and updates relating to AnPac Bio-Medical Science Co. Ltd. (NASDAQ: ANPC) are available in the company's newsroom at
https://ibn.fm/ANPC
Please see full terms of use and disclaimers on the BioMedWire website applicable to all content provided by BMW, wherever published or re-published:
http://BMW.fm/Disclaimer

(0)

(0)
AnPac Bio-Medical Science Co. Ltd. (ANPC) Stock Research Links



---