$AGYP second article out today! AGYP: Explore I


Post# of 23026
Posted On: 09/14/2021 3:19:46 PM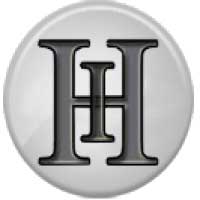 $AGYP
second article out today!
AGYP: Explore Independence
After hurricane Ida hit the U.S Gulf of Mexico, half of crude output in the region has yet to resume. In general the demand for oil decreased but the price has increased, averaging $71 a barrel for the month of August according to the U.S. Energy Information Administration (EIA). Even though hurricane Ida caused crude output to shut down in some places, overall it had a positive impact on the U.S. oil market. As a result Goldman Sachs analysts concluded that the impact on demand has been smaller than on production. Yet Allied Energy Corp.'s (OTC: AGYP) stock stock increased 33% on Friday in a sudden 10 cent gap up.
Catalysts
Allied Energy Corp. is an energy development and production company which acquires oil and gas sites in areas rich in hydrocarbons. Specializing in "reworking and recompleting 'existing' oil and gas wells located in the thousands of mature oil and gas producing fields across the United States", AGYP has made ongoing and substantial progress on their two project sites: the Annie Glimer and Green lease.
Heavy rain in North Texas halted work on both sites earlier this summer, but AGYP returned intent on reclaiming lost time with oil operations manager, Curtis William Boyles. CEO George Montieth stated "Curtis has been managing our various oil projects with great efficiency and resolve". He went on to say that surging oil prices had incentivized the crew to "bring wells online and producing".
Then, AGYP hired Petroleum Engineer Mark McBryde to provide a Reserve Report on all of Allied's current leases. This report provides "financial valuation that can be used within the oil and gas industry" and has since been disclosed with the OTC.
Amidst all of this, AGYP uploaded three videos on September 8th, showing their work on the Green Lease project. Each video proved that AGYP is not all talk and investors' excitement peaked with this information. In the two days following the videos, AGYP's share value rose rapidly thanks to bullish investors.
Media Sentiment
With this bullish week for AGYP, the company saw great support from their investors like @ZapBuysDower.
Technical Analysis
AGYP stock is currently trading at $.35 but on September 10th, the PPS skyrocketed to $.40. Its most immediate support line is near $.35 with a secondary support line at $.33. The resistance line now stands at $.40. With the release of the three videos, the MACD inclined steeply after a bullish crossover on the 10th. Currently the indicator is declining and could have a bearish crossover soon. Accumulation had spiked up but is now declining, the RSI is downtrending at 52.8 after nearing 70 on the 10th.
Should you Buy?
AGYP has made a significant step forward with its production and considering the importance of petroleum in our lives, AGYP stock could be a good investment opportunity. The chance of its production growing more if it expands to other sites presents long-term gains for investors. But in the short-term, the stock's increase on September 10th hints at volatility contingent on good news for the oil sector or AGYP's production. With this in mind, the stock may return to $.42 as more news from the project sites are released this month.

(0)

(0)
---