$GTCH Statistics show that more than 90% of road a


Post# of 16919
Posted On: 09/14/2021 2:00:16 PM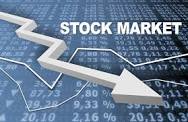 $GTCH Statistics show that more than 90% of road accidents are caused by driver error (European survey - European New Car Assessment Program (Euro NCAP). Human errors can occur due to driver fatigue, distraction, inattentiveness, intoxication, inexperience, or sudden medical incapacitation. The Apollo system upon development can potentially and effectively detect impaired or distracted driving, providing an audible and visual alert and possibly in extreme cases, prevent crashes or take over the vehicle. The Apollo system may use radio waves for monitoring and assessing the driver's physical and mental condition reliably and accurately. Based on this data the system can alert or act to ensure safety. The system concept includes an AI algorithm that analyze the driver's face, breathing rhythm, heart rate, eyes status, and perspiration and can determine if he/she is in a condition to control the vehicle.
https://www.nasdaq.com/press-release/gbt-eval...s-movement

(0)

(0)
---
Consider all my posts my opinion and not advice to buy or sell anything. I post on stocks I own or am considering owning. Do your own DD!