$BANT News :Bantec Has its U.S. Patent 10,147,067


Post# of 77988
Posted On: 09/14/2021 10:42:39 AM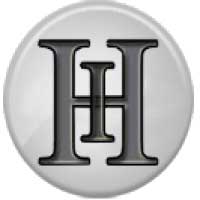 $BANT News :Bantec Has its U.S. Patent 10,147,067 for Drone Operated Package Delivery Receptacle Appraised
LITTLE FALLS, N.J., Sept. 8, 2021 /PRNewswire/ -- Bantec, Inc. (OTCPINK: BANT) ("Bantec" or the "Company&quot

, had our U.S. Patent 10,147,067 appraised.
Michael Bannon, Bantec's Chairman and CEO stated: "We contracted with Appraisal Economics, a highly respected independent patent appraisal company, to evaluate our Patent No. U.S. 10,147,067 drone package delivery technology. Appraisal Economics concluded the patent's worth is approximately $350,000. We intend to approach big players already invested in the package delivery market such as Walmart, Amazon, FedEx, DHL, Boeing, and others with potential proposals for licensing agreements. We also intend to reach out to companies who likely infringed upon on our patent with offers of licensing agreements as well. We expect revenues from these various licensing agreements to generate hundreds of thousands of dollars a year for Bantec. Our intention is to retain Intellectual Property counsel and begin the campaign to create these licensing arrangements in the 4th quarter.
The Delivery Drones Market reached the USD 2 billion mark in 2020 and is projected to reach USD 5.6 billion by 2026 according to a Mordor Intelligence report. The shift to contactless delivery due to COVID-19 has significantly sped up the delivery drone market movement.
https://finance.yahoo.com/news/bantec-u-paten...00251.html

(0)

(0)
---