Trading Summary - September 13. In addition to


Post# of 4015
Posted On: 09/13/2021 6:04:51 PM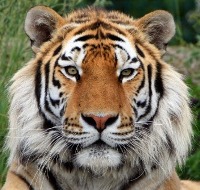 Trading Summary - September 13.
In addition to $INCC,
most OTC top traders were splitting their time early today on multiple other movers / reloaders
again - primarily
$INQD $SFLM $PSRU $INQD $ENZC $SUTI $DGWR.
On $INCC,
when
a moron tried putting up a loading wall at .0024
and
was taken out with a 28M buy in a single second
that
also started the .0025s,
the
main current traders of $INCC immediately returned to it
and
concentrated on it
for the
remaineder of the day.
When momentum was maintained,
very little was on the ask at each uptick
initially -
as predicted
- typcially
only 1.5M > 4M.
If not slapped immediately, a few more M were added to asks but these were usually taken out pretty quickly.
Highest bid seen
was
$82.5K
- usually going to the
bid after being too slow to hit the ask
- and
then used hitting the next few higher asks.

All signidicant trades / moves were reported in contemporaneous earlier posts.
Closed at .0027
- just below the
hod of .0028.
Overall,
167M
shares were traded,
.0023 > .0028.
Expect more attention to be paid to $INCC ahead
- especially now that is has been
confirmed that updates will be forthcoming
- to
get it back over .0050
as a
launch point for .01+
on the next update.
It should be extremely thin to the upside
from current levels
to the .0050 > .01
range - as
most people that had previously been holding .0088 > .0050 were duped to sell needlessly
and
very little was bought on the way down in the .0050 > .0030
range.
On August 16 it was announced there is a
new website coming.
For those traders who think $INCC will eventually break .01+
- and I do -
there has been no excuse for not loading in the .0050 > .0020 range
to be
ready for a breakout to .01+ > .02+
at any time ahead.
There were have been
several updates recently
- see earlier posts + company Twitter.
Watch out for
further developments on Twitter and future PRs regarding
acquisitions, distribution deals, product rollouts and uplisting.
Latest DD
here - updated September 4, 2021:
https://investorshangout.com/post/view?id=6232822

(0)

(0)
International Consolidated Companies, Inc. (INCC) Stock Research Links



---
"Per Ardua Ad Astra" - "Through Adversity To The Stars"

A very apposite motto for those who trade successfully in the OTC market..

All posts are my opinion - trade at your own risk.