Friendable Inc. (FDBL) Releases New Online Shoppin


Post# of 221
Posted On: 09/13/2021 4:04:16 PM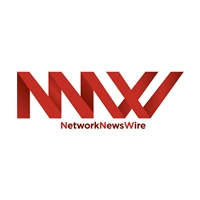 Friendable Inc. (FDBL) Releases New Online Shopping Experience for the Fan Pass Platform, Along with an Exclusive Membership for Artists, the "Artist Pro" Offering
- Fan Pass releases new offering exclusively for independent artists seeking next-level advantage in analytics, exposure, merchandise sales and overall streaming revenue
- The Company's Pro services offer artists the opportunity to gain access to basic, standard, and premium logo, merchandise, and marketing services for a fee
- Streaming gear is available for purchase for artists on the platform to further enhance their craft using high quality equipment
- Fans can sign up to gain access to their favorite artists for a monthly fee – offering VIP access to live stream events and behind-the-scenes access
Currently at the heart of its 120-day plan, Friendable (OTC: FDBL), a mobile technology and marketing company focused on developing and identifying products, services, and brand opportunities, is increasing its offering to artists joining the Fan Pass platform with pro services and streaming merchandise. Artists can sign up for the livestreaming platform for free, host live performances for fans, and earn revenue for the sales they gain on the platform.
With the release of the Fan Pass version 2.0 and the Artist Pro offering being tested for independent artists using the platform, CEO Robert A Rositano, Jr. stated "As we are onboarding new artists to the Fan Pass version 2.0 platform, it's the ideal time to deliver additional support services to any artist who feels big labels aren't for them and who wants to find an alternative way to get heard, get known and get paid. Delivering this capability to the artists on our platform is what Fan Pass is all about" (https://nnw.fm/Grcls).
The current selection of streaming gear is available through the Fan Pass store online. Equipment available online includes amplifiers, tripods, wireless microphones, and other high-quality items that every artist joining the platform needs to perfect their art. Those who sign up for the newsletter will receive an additional discount with their first purchase. Artists can use their new gear to make the best quality music videos and live streamed events to increase revenue potential.
The user feedback from the Artist Pro structure will provide Friendable with more forward-thinking marketing strategies, which is aimed toward providing users with:
- The activation and set up of a merchandise store
- Custom merchandise designs (includes initial merchandise design)
- VIP all-access subscription to Fan Pass platform and content
- Promotion of all scheduled artist events
- Advanced analytics and fan data access, reported directly through the artist's dashboard
This is available for the low rate of $8.99 per month. Along with the streaming gear, Friendable offers a premium line of pro services to help advance artists and their careers. These pro services include logo, merchandise, and marketing categories – in basic, standard, and premium formats. Each category provides artists access to quality logos, merchandise, and marketing materials made for their music and brand. Artists also make revenue on the merchandise they sell through the Fan Pass store.
These are all a part of the digital media campaign being rolled out for artist and fan acquisitions by the company. The goal is to show artists, and fans alike, that the brand is one that can be trusted as a long-term partner while still extending the reach for new revenue growth opportunities.
The Artist Pro platform is just one of the ways that Friendable is delivering their commitment to artists and fans in a tangible way, as pointed out by Rositano Jr. in an interview. He also pointed out that it is through these new offerings on the platform that the company is able to share achievements with artists, fans, the Friendable team, and its shareholders.
For more information, visit the company's websites at www.Friendable.com or www.FanPassLive.com.
NOTE TO INVESTORS: The latest news and updates relating to FDBL are available in the company's newsroom at
https://nnw.fm/FDBL
Please see full disclaimers on the NetworkNewsWire website applicable to all content provided by NNW, wherever published or re-published:
http://NNW.fm/Disclaimer

(0)

(0)
Friendable, Inc. (FDBL) Stock Research Links



---