Lexaria Bioscience Corp. (NASDAQ: LEXX) Impressive


Post# of 53
Posted On: 09/13/2021 3:51:59 PM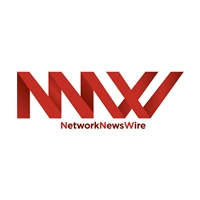 Lexaria Bioscience Corp. (NASDAQ: LEXX) Impressive Blood Pressure Reduction in Hypertension Clinical Trials
- Lexaria Bioscience has developed a patented technology that improves the bioavailability of pharmaceuticals and therapeutics in part by bypassing first-pass-liver processing
- Lexaria's patented DehydraTECH (TM) technology is undergoing human clinical trials this year to determine its effectiveness in making cannabidiol ("CBD") effective as a means of reducing blood pressure for high blood pressure patients
- The initial results of the first human clinical study showed the DehydraTECH-CBD compound was well tolerated by patients without troubling side effects and that the compound outperformed generic CBD controls
- Just-released initial (partial) results regarding the compound's second human clinical trial show that a three-dose regimen was effective in reducing systolic pressure, mean arterial pressure and diastolic pressure as compared with a placebo when monitored for 24 hours
Technology innovator Lexaria Bioscience (NASDAQ: LEXX) is celebrating the initial (partial) results from its human clinical trial pitting its patented flagship platform DehydraTECH (TM), in combination with cannabidiol ("CBD"), against a placebo to measure how blood pressure patients respond to Lexaria's patented technology.
Lexaria's HYPER-H21-2 human clinical study follows on the heels of initial clinical testing that showed DehydraTECH-CBD produced a reduction in blood pressure in both male and female volunteers and outperformed generic CBD controls in a single-dose regimen studied over the course of three hours (https://nnw.fm/j6c91).
The second human clinical study assessed the efficacy of the DehydraTECH-CBD compound in a three-dose schedule over the first half of a 24-hour ambulatory monitoring period. The trial results showed patients who received DehydraTECH-CBD experienced a much greater trending decrease in systolic pressure, mean arterial pressure and diastolic pressure than the placebo during the course of the assessment, according to a Sept. 7 company news release (https://nnw.fm/8rD71).
Lexaria is pursuing the validation of DehydraTECH-CBD in part because of a market need the company perceives for treating high blood pressure (hypertension), which is a key risk factor for both heart disease and stroke — the leading causes of death experienced by adult populations around the world, including in the United States.
High blood pressure, as manifest in systolic pressure, mean arterial pressure and diastolic pressure, is a significant contributing factor to heart attack, stroke and other health threats involving the body's organs.
Lexaria cites other studies that have demonstrated that lowering systolic pressure or diastolic pressure by determined amounts reduced the incidence of coronary artery disease events, both fatal and nonfatal, by double-digit percentages.
"Over the initial 24 hours, Lexaria's 2021 hypertension program is now delivering blood pressure reduction results competitive with — and in some cases even superior to — established oral pharmaceutical hypertension drugs," CEO Chris Bunka stated in the news release. "DehydraTECH-CBD demonstrated a sustained and augmented effect upon blood pressure attenuation throughout the day, indicating effectiveness of the repeat dosing treatment schedule used in this study."
As documented during the first DehydraTECH-CBD human clinical study, the substance was well tolerated by all of the patients without reports of serious adverse events or side effects, which could help eliminate risks incurred when heart patients stop taking their medications because of discomfort over unwanted effects.
Lexaria is now awaiting the complete results on both DehydraTECH-CBD blood pressure human clinical studies, but has already affirmed that it will conduct a third clinical trial later this year related to (pulmonary) hypertension therapies and plans to add a fourth hypertension study that will monitor a larger population of hypertension patients during the course of at least four weeks to establish longer-term performance and tolerability, and to measure inflammatory and oxidative markers also.
According to the World Health Organization ("WHO"), an estimated 1.28 billion people have high blood pressure, demonstrating the scale of the potential pharmaceutical market (https://nnw.fm/Rqt5P). Transparency Market Research analysts estimate the annual revenues for the hypertension solutions market have reached $28 billion per year and will continue to grow (https://nnw.fm/AgTXq).
DehydraTECH is designed as a patented technology that improves the bioavailability of pharmaceuticals and therapeutic substances when orally ingested. Testing has established DehydraTECH's ability to transform the substances without defeating their effectiveness or creating new molecular entities ("NME") which are generally subjected to more involved regulatory examination and approval processes than non-NMEs.
For more information, visit the company's website at www.LexariaBioscience.com.
Please see full disclaimers on the NetworkNewsWire website applicable to all content provided by NNW, wherever published or re-published:
http://NNW.fm/Disclaimer

(0)

(0)
Lexaria Bioscience Corp. (LEXX) Stock Research Links



---