$GTCH "We have identified an efficient safety ap


Post# of 17739
Posted On: 09/13/2021 9:42:14 AM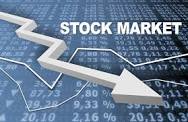 $GTCH "We have identified an efficient safety application of our Apollo project technology. The Apollo system can detect objects and living entities based on radio technology. The system analyzes the returned reflected waves information and detects people's position, movements, and can even measure their vitals. When applying this technology as a driver monitoring system, Apollo can analyze the driver's face, eyes position, pupils, heart rate, breathing rhythm, head, and body position in order to "see" the driver's face, and posture. Using this data, the system can determine the driver's physical and mental status at all times. For example, it can identify that the driver's eyes are closed, open or blinking. Since the technology is RF based it can detect these characteristics even if the driver is wearing dark sunglasses or at night. AI algorithms collect the driver's data, creating a model of a driver's normality, attentiveness, and state of mind in normal circumstances. In case of abnormalities the system will alert via audible and visual to get the driver's attention. Upon user's permission setup, if no driver response is achieved in an acceptable time manner, the system can take control over the vehicle, and stop it for safety purposes. The company filed a provisional patent on June 2021, and will file a comprehensive non-provisional patent during the next few weeks. We truly believe that such system can be an essential safety application for all vehicle types, significantly increasing our roads safety for generations to come." Said Danny Rittman, GBT's CTO.
https://www.barrons.com/articles/gbt-evaluate...1630404306

(0)

(0)
---
Consider all my posts my opinion and not advice to buy or sell anything. I post on stocks I own or am considering owning. Do your own DD!